1971 War Crimes: BNP leader arrested in Habiganj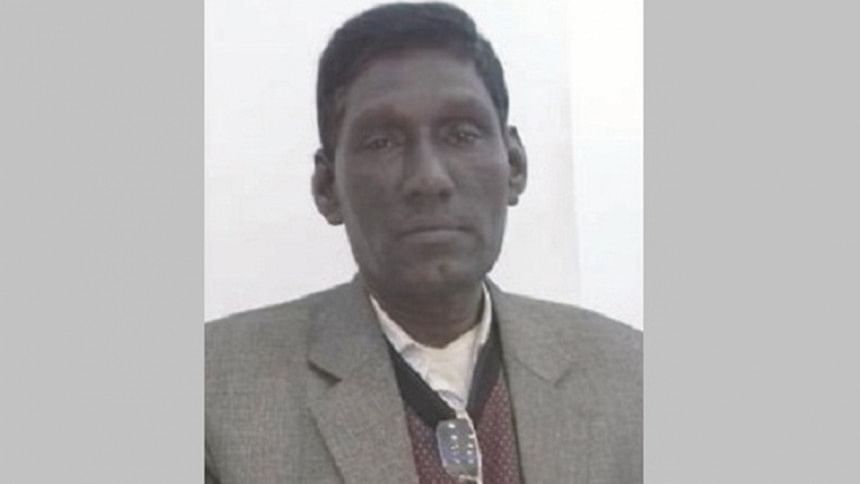 Law enforcers arrested a BNP leader in Habiganj town yesterday, hours after the International Crimes Tribunal-1 issued an arrest warrant against him in a war crimes case.
Madhu Mia Talukder, 62, chairman of Muradpur Union Parishad in Baniachong upazila, was held around 2:00pm, said Nur Hossain, investigation officer in the case.
Madhu is currently a joint general secretary of Baniachong upazila unit of BNP, our Moulvibazar correspondent reports.
Earlier in the day, while moving the petition Prosecutor Zead Al Malum said investigation against Madhu started in March and the investigation officer had already found evidence against him for the killing and rape committed in 1971.
He was an influential person in his locality and was intimidating the prosecution's potential witnesses, Malum said adding, this was why Talukder should be arrested and kept in jail for the sake of "proper investigation."
A three-member tribunal, led by Justice Md Shahinur Islam, allowed his prayer.
Prosecutor Rezia Sultana Chaman said Madhu formed a Razakar Bahini after his name - Madhu Bahini -- and committed war crimes.
Nur Hossain said he had already found evidence on Talukder's involvement in killings, rape, arson and looting and they were looking into more such allegations against him.
The tribunal asked the prosecution to submit its report on the progress of the investigation on July 16, Rezia said.