Righting The Grievous Wrong
Minus the leader they recognised the country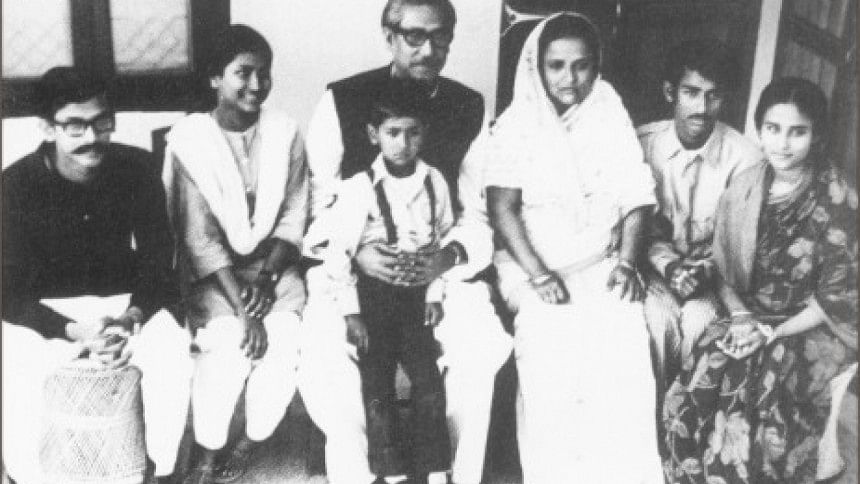 Pakistan was the first country to recognise the Khandaker Moshtaque Ahmed government on the first day of the bloody changeover on August 15, 1975. The prompt recognition of the new government installed by the killers of Bangabandhu Sheikh Mujibur Rahman proved that Pakistan merrily accepted the assassination of Bangladesh's architect.
Saudi Arabia, which had withheld recognition of newly born Bangladesh for nearly four years after the liberation, also came to recognise the country. On the second day of the changeover, it recognised the new government led by Moshtaque, a conservative political leader who was widely known for his anti-India attitude.
When the killers of Bangabandhu and forces behind the new government swiftly consolidated their grip on Bangladesh, Dhaka and Peking established diplomatic relations.
China was the major country that did not recognise Bangladesh as an independent nation before the August 15 changeover. The Chinese recognition of Bangladesh on the world map came on August 31, 1975 after the Moshtaque-led government was installed.
Moshtaque was widely known for his pro-Western sympathies and anti-Indian attitudes. After the Liberation War, the pro-western lobby led by Moshtaque became stronger and started influencing the government polices from 1973. So, it was not unlikely that the US, though opposed Bangladesh's Liberation War, would provide support to the Moshtaque government.
Quoting a State Department spokesperson, The Washington Post in a report published on August 16, 1975 said the US was prepared to conduct normal diplomatic ties with the new government.
According to The Washington Post report, Britain reacted coolly to the news of the takeover. "A foreign ministry spokesman said that Mujib had been slain "will be received with widespread regret in this country... Sheikh Mujib was a well-known and much respected statesman who played a notable part in the creation of Bangladesh," reports The Washington Post.
Twelve days after the changeover India became the 39th nation to recognise the new regime though the country maintained official silence immediately after the assassination.
Several days after the changeover other major nations including the US, Japan and Soviet Union had done the same.
Taking over the office of presidency, Moshtaque, as a conservative political leader always opposed secularism, said Bangladesh would continue to back position of "brother Arab countries" struggling to recover Israeli occupied territory.
Like Saudi Arabia, Sudan, Oman and some other Muslim countries did not recognise Bangladesh immediate after country's liberation. But after the August 15 changeover, they too recognised Bangladesh.