Lion Air Crash: Indonesia hunts for answers
Orders inspection of all Boeing 737-MAX airliners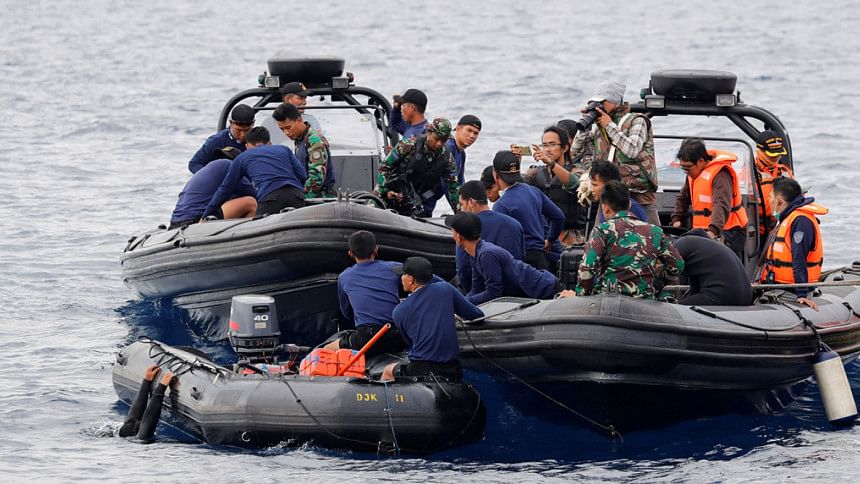 Search teams scoured the sea off Indonesia yesterday for any signs of life and evidence to determine what brought down a brand new Lion Air flight with 189 people on board.
Indonesia also ordered the inspection of all Boeing 737-MAX airliners yesterday as rescue teams recovered more victims from the jet.
On a Jakarta dockside, officials took up the grim task of separating human remains from plane debris and recovered personal effects, sending the body parts -- including from an infant -- to hospital for DNA testing.
Indonesia's search and rescue agency said it was prioritising finding the main wreckage using sonar metal detectors, and all but ruled out finding any survivors from the high-impact crash in water some 30-40 metres deep.
-No sign of survivors after plane crashed into sea and sank

-Ships, underwater beacons scour waters around crash site

​-Pilot asked to turn back but lost contact minutes after takeoff
Stretched out along the dock was a growing collection of items plucked from the sea -- single shoes, torn pieces of clothing, wallets and bags scattered among aircraft seats stripped of their blue covers by the sheer impact of the crash.
The Boeing-737 MAX, which went into service just a few months ago, crashed into the Java Sea off Indonesia's northern coast moments after it had asked to return to Jakarta on Monday.
Flight JT610 sped up as it suddenly lost altitude and then vanished from radar 12 minutes after take-off, with witnesses saying the single-aisle jet plunged into the water.
The accident has resurrected concerns about Indonesia's patchy air safety record which led to a now-lifted ban on its planes entering US and European airspace.
Yesterday, Indonesia's transport minister ordered an inspection of all 737-MAX aircraft but he stopped short of grounding the new models.
Dozens of divers were taking part in the recovery effort along with helicopters and ships.
Authorities are trying to pinpoint the smashed jet's location and flight data recorders expected to be crucial to the crash investigation.
Scores of relatives thronged a hospital building being used for victim identification.
The plane was en route to Pangkal Pinang city, a jumping off point for beach-and-sun seeking tourists on nearby Belitung island, when it dropped out of contact around 6:30 am (2330 GMT).
The pilot and co-pilot had more than 11,000 hours flying time between them and had undergone recent medical checkups and drug testing, the carrier said.
Aviation experts said it was too early to determine what caused the accident.
But investigators would look at everything from catastrophic mechanical failure and pilot error to weather conditions or unusual cockpit activity that could point to a hijacking or pilot suicide, they said.
"Locating the so-called black boxes is most important now," said Terence Fan, an aviation expert at the Singapore Management University. "That should show how the aircraft and pilots actually behaved."
On Monday, Lion Air acknowledged the plane had an unspecified technical issue fixed in Bali before it was flown back to Jakarta, calling it "normal procedure".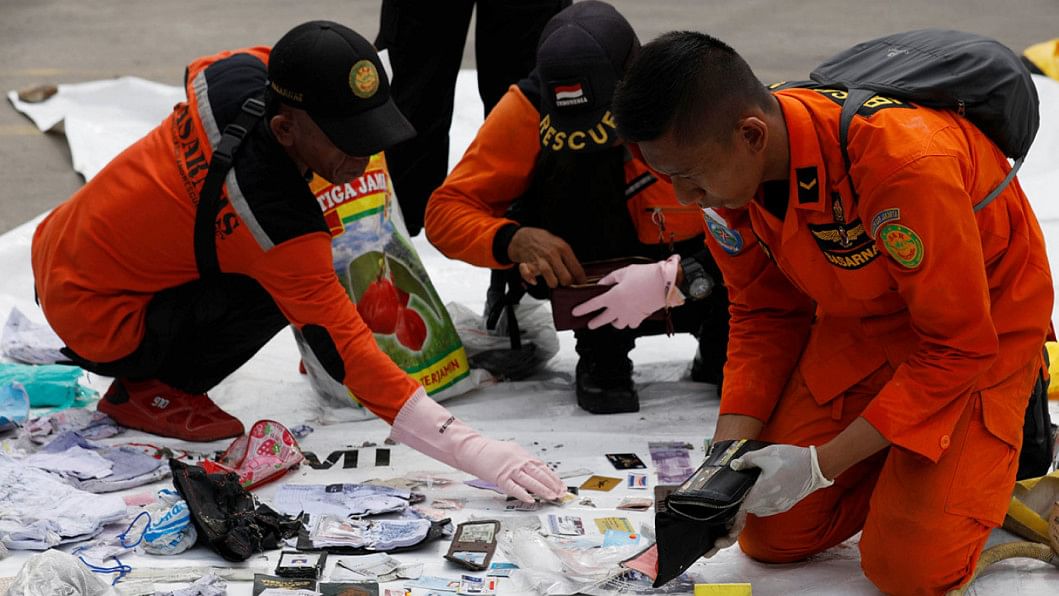 Data from that flight suggested the plane may have flown erratically and a technical log circulating on social media pointed to different speed and altitude readings on the captain and first officer's instruments.
Lion maintenance staff would have consulted Boeing on how to fix any problem with the new jet's pitot-static system, which determines speed and altitude among other measurements, said Stephen Wright, an aviation expert at the University of Leeds.
"It's a critical system -- you don't muck about with it... There are fixed procedures," he told AFP.
On its last flight, the jet was travelling at a much faster speed than would be expected, but the pilot did not declare an emergency or attempt a water landing.
"That might mean the plane was out of control," said aviation analyst Dudi Sudibyo.
Boeing suspended release of the fuel-efficient 737 MAX just days before its first commercial delivery last year due to an issue with engines.
Lion Air, Indonesia's biggest budget airline which has been engaged in huge expansion, announced earlier this year it was buying 50 Boeing 737-MAX 10 jets for $6.24 billion.
It currently has 10 737-MAXs in its fleet while national carrier Garuda has one.
In 2014, an AirAsia crash in the Java Sea during stormy weather killed 162 people.
Lion has been involved in a number of incidents including a fatal 2004 crash and a collision between two Lion Air planes at Jakarta's Soekarno-Hatta airport.
A string of fake news stories have been circulating about the crash, including one that falsely claims to show a baby who survived.