'Black boxes' the focus of probe in Indonesia's Lion Air crash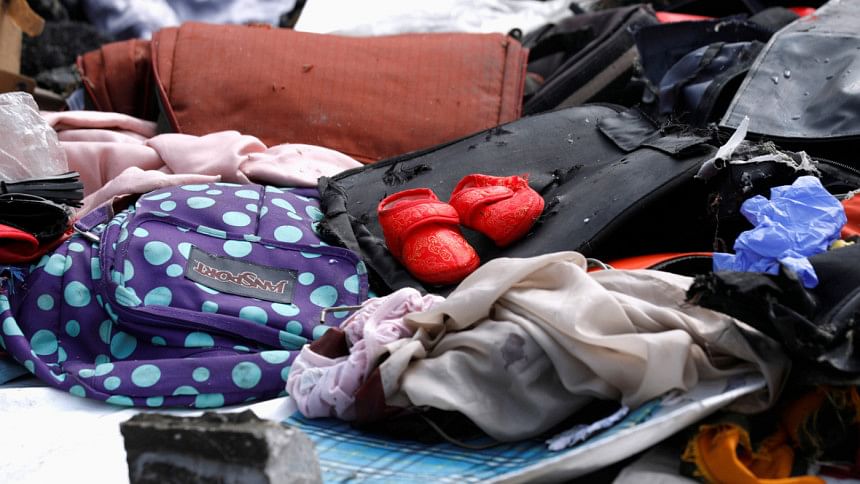 A Boeing 737 MAX 8 operated by Indonesia's Lion Air with 189 people on board crashed into the sea soon after taking off from the capital, Jakarta, on a flight to a tin-mining region, officials said.
Flight JT610 lost contact with ground officials 13 minutes after takeoff on Monday. It has sunk in waters about 30 metres to 35 metres (98 to 115 ft) deep, about 15 km (9 miles) north of the coast of Java island.
Here are details of what investigators will look for, and on the airline and the aircraft.
FINDING THE 'BLACK BOXES'
The top priority will be finding the cockpit voice recorder and flight data recorder to help determine the cause, safety experts said.
The pilots had asked to turn back to base shortly before losing contact with air traffic control, a spokesman for Indonesia's air navigation authorities said.
Data from flight tracking service FlightRadar24 shows the first sign of something amiss came about two minutes into the flight, when the plane had reached 2,000 feet.
Then it descended more than 500 feet and veered to the left before climbing again to 5,000 feet, where it stayed during most of the rest of the flight.
It began gaining speed in the final moments to reach 345 knots (397 mph) before data was lost when it was at 3,650 feet.
As the plane crashed in shallow water, recovering the black boxes should be easier than with deepwater crashes such as AirAsia Indonesia flight QZ8501 in 2014 and Air France flight 447 in 2009, said Greg Waldron, managing editor of Flightglobal Asia, an industry publication.
The jet involved in the crash had a technical problem on a flight from the resort island of Bali to Jakarta on Sunday, but the issue was resolved "according to procedure", Lion Air Chief Executive Edward Strait said, but declined to elaborate.
SAFETY RECORD
The privately-owned budget carrier was founded in 1999 and its only prior fatal accident had been in 2004, when an MD-82 crashed upon landing at Solo City, killing 25 of the 163 aboard, according to the Flight Safety Foundation's Aviation Safety Network.
However, six other Lion Air jets, including one that crash-landed in the water short of the runway at Bali in 2013, were damaged beyond repair in various accidents, Aviation Safety Network said.
In June 2016, the European Union took Lion Air off its air safety blacklist.
Indonesia has had a "chequered past" in terms of air safety, including hull losses such as those experienced by Lion Air, and there is room to improve, said Shukor Yusof, the head of aviation consultancy Endau Analytics.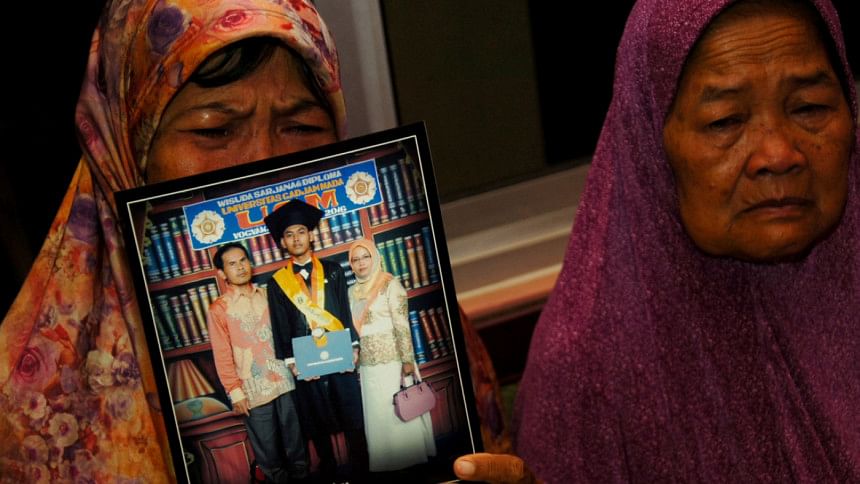 "Indonesia needs help," he said. "Many factors have to be looked into, including the air traffic management system, maintenance, training and so on, to cope with a rapid increase in the number of planes and passengers each year."
BOEING 737 MAX
Lion Air flight JT 610 is the world's first crash of a Boeing Co 737 MAX, introduced into commercial service last year as a more fuel-efficient version of the manufacturer's workhorse single-aisle jet.
Lion Air, via its Malaysian subsidiary Malindo Air, was the first carrier globally to take delivery of the 737 MAX last year.
By the end of September, Boeing had delivered 219 of the 4,783 orders it has received for the 737 MAX, according to its order book.
Southwest Airlines Co has received 23, making it the biggest operator of the aircraft, followed by Air Canada with 18, American Airlines Group Inc with 15 and Lion Air with 13, Boeing data shows.
Operators including Lion Air, SilkAir and flydubai said they had no plans to remove their 737 MAX jets from service after Monday's crash.
The 737 MAX 8 uses LEAP-1B engines made by CFM International, a joint venture of General Electric Co and Safran SA.
The jet that crashed on Monday was delivered in August and had 800 hours of flying time, Lion Air said. It was leased from CMIG Aviation Capital, an arm of China Minsheng Investment Group, the Flightglobal Ascend database shows.
In April, Lion Air announced a firm order to buy 50 of the larger Boeing 737 MAX 10 narrow-body jets with a list price of $6.24 billion. Lion Air is one of the US planemaker's largest customers globally.
On Monday, the US National Transportation Safety Board and Boeing said they were providing assistance in the investigation into the Lion Air crash.