Dr Mahathir, now 94, says he has just one simple birthday wish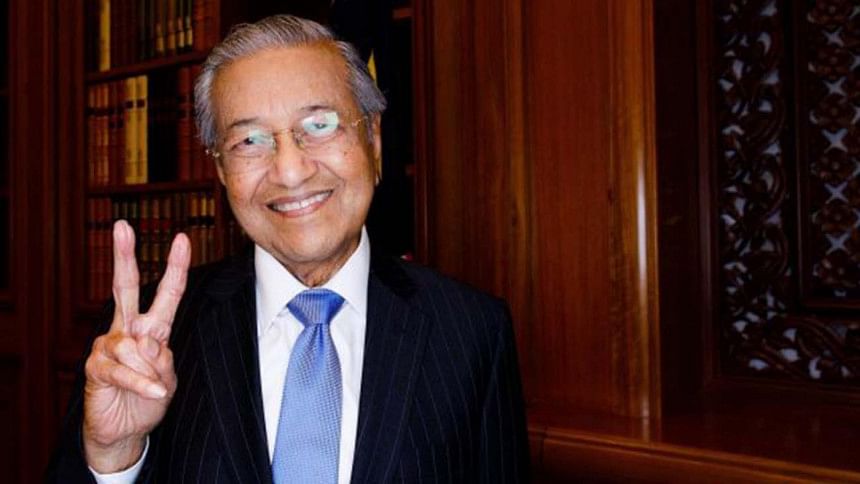 As birthday wishes pour in for the oldest prime minister in the world, Malaysian Prime Minister Dr Mahathir Mohamad says he only has one birthday wish – to see Malaysia on the road to recovery.
"Thank you for all the birthday greetings I received today," the 94-year-old said on his birthday on Wednesday (July 10).
"My birthday wish is very simple; that I can finish my work setting Malaysia on the road of recovery," he wrote on Facebook.
"It is a privilege and honour to serve this country," he added.
"I want to wish a happy 94th birthday to my father. May you have a long life, healthy body, sharp mind and continue to lead the country that the rakyat dreams of seeing," Kedah Menteri Besar Mukhriz Mahathir said in the 4-min-40-sec video.
"Happy birthday to you, sir. Hope you are always healthy to lead the country," Home Minister Tan Sri Muhyiddin Yassin said.
"We hope that the rakyat's hope to see a developed, prosperous Malaysia will be achieved under your leadership," he added.
On Twitter, three hashtags celebrating the prolific nanogenarian, namely #TunM94, Happy 94th, and Prime Minister, as Malaysian sends their well wishes to the two-time Prime Minister.
"We are grateful for you and your leadership. May the abundance of great health, love and happiness be with you. You are our biggest blessing," Twitter user Zura wrote.
Copyright: The Star Online/ Asia News Network