China not saddling Pakistan with debt
Says Beijing's top diplomat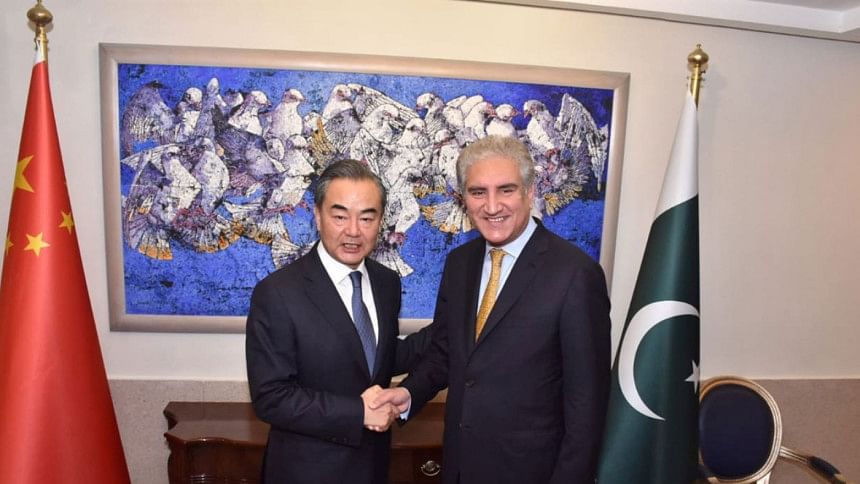 The Chinese government's top diplomat defended Beijing's Belt and Road infrastructure initiative during a visit to Pakistan yesterday, rejecting criticism the project has saddled Pakistan with expensive debt.
State Councillor and Foreign Minister Wang Yi was in Pakistan for a three-day visit in the first high-level meetings between the neighbours since new Prime Minister Imran Khan took office.
Beijing has pledged $57 billion in loans for Pakistan as part of its vast Belt and Road initiative, deepening ties at a time when Islamabad's relations with Washington are fraying over how to deal with Islamist militants waging war in Afghanistan.
Whether China was overburdening Pakistan with debt has become a sore point for both nations, who both say the loans are sustainable, after US Secretary of State Mike Pompeo in July warned any potential International Monetary Fund bailout for Pakistan's troubled economy should not provide funds to pay off Chinese lenders.
Wang said the Pakistani portion of the Belt and Road initiative, known as the China-Pakistan Economic Corridor (CPEC), has helped increase economic growth by 1-2 percent and has contributed 70,000 jobs.