2 Bhutan hotels awarded Best Hotels in Asia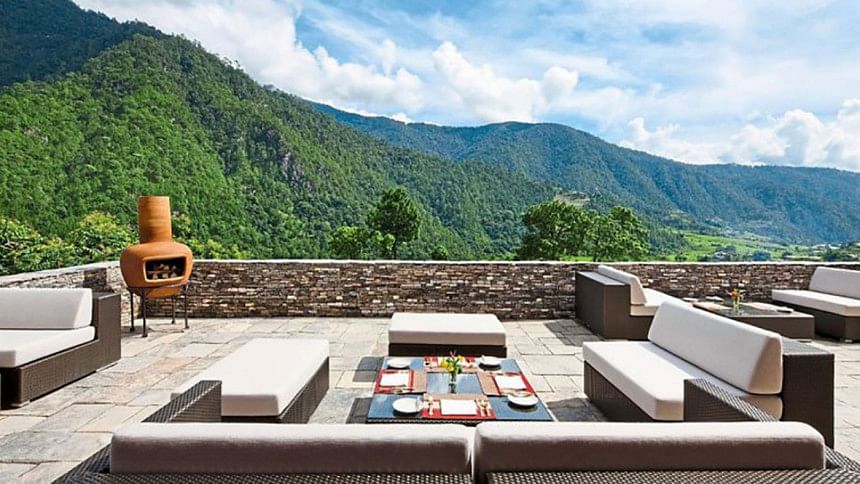 Bhutan has continually been ranked as the "happiest place on Earth", and now the country located in the Himalayas has made it into Conde Nast Traveler's 2018 Readers' Choice Award.
Not just one but two hotels have made it onto the list. Como Uma Punakha and Como Uma Paro were awarded first and second best hotels in Asia respectively in the annual awards.
The results were gathered from nearly half a million Conde Nast Traveler readers who had submitted a record-breaking number of responses rating their travel experiences.
Como Uma Bhutan general manager James Low said in a statement: "These are among the most significant awards in Como Hotels and Resort's 25-year history and acknowledgement from our guests that our core values in service remain with them beyond their stay.
"We have just 29 rooms at Como Uma Paro, and 11 at Como Uma Punakha, and an award this size for properties this intimate, recognises the heart of modern luxury tourism – that people remember what changes them, and not just what indulges them."
In addition, Como The Treasury in Perth, Australia was awarded Best Hotel in Australia and New Zealand for the third year in a row.
As for the resorts category, Como Uma Ubud in Bali, Indonesia, clinched the second place for Best Resort in Asia.
Other honourable mentions in the hotel category include Como Metropolitan Bangkok in Thailand, and Como Metropolitan Miami Beach in the United States, while in the resorts category, Como Cocoa Island and Como Maalifushi in the Maldives, Como Parrot Cay in the Turks and Caicos, Como Point Yamu in Thailand, and Como Shambhala Estate in Bali.
The Conde Nast Traveler Readers' Choice Awards is one of the longest-running and most prestigious recognitions of excellence in the travel industry and has often been referred to as "the best of the best of travel".
Copyright: The Star Online/ Asia News Network