Bhalobashar Rajkonna to air during Eid ul Adha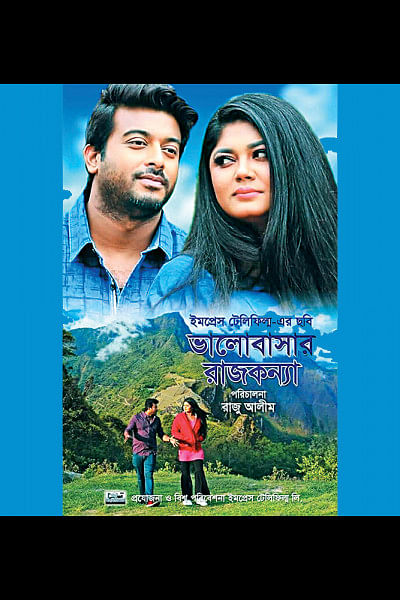 During the upcoming Eid ul Adha, journalist and director Raju Alim will make his directorial debut in the film industry, with 'Bhalobashar Rajkonna'. Earlier, Alim made many telefilms and TV dramas. The film stars Moushumi Hamid and Shipan, among others.
The plot revolves around the lead female, played by Moushumi Hamid, who does not want to live anymore due to the things happening in her life. Her mother is a businesswoman who was widowed a long time ago. Meanwhile, a teacher at the university where Moushumi studies, expresses his feelings for her, overlooking the professional boundary that one must maintain. As the story proceeds, Moushumi heads off to Nepal to end her life. There, she meets Shipan, who prevents her from committing suicide, and things take a different turn from there onwards.
Director Alim said that Bhalobashar Rajkonna might seem unique, compared to the mainstream films. However, he is optimistic about the film which was shot both in Bangladesh and Nepal.
Bhalobashar Rajkonna is scheduled to air on Eid ul Adha at 2:30 pm on Channel i.