Emon, Peya, Sabi in Bhalobasha Dujonaye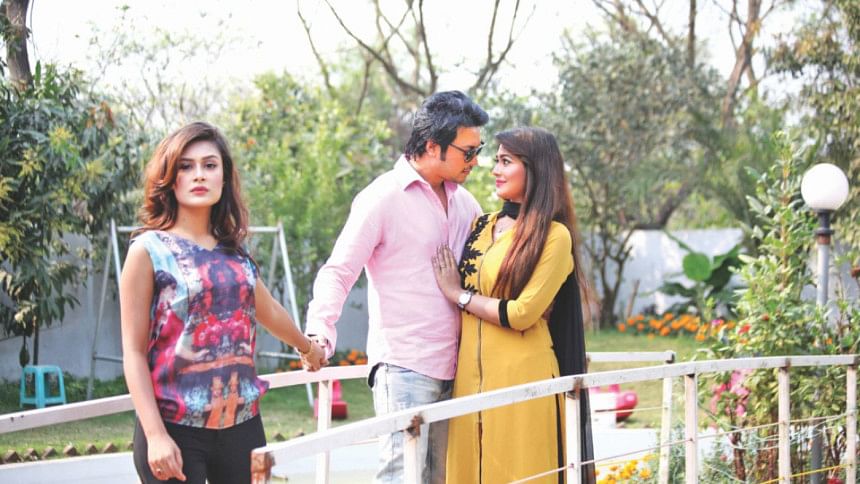 Film stars Emon, Peya Bipasha and Shaila Sabi have come together for a special single-episode TV play "Bhalobasha Dujonaye", directed by Sheikh Selim, based on an Akash Ranjan script. The story takes a slice from the real lives of the stars, as Emon and Shaila Sabi play successful film stars in the drama, while Bipasha plays a fan of the duo. Both of the girls love Emon, and he gets married to one of them, but problems begin to seep in from there. While Emon remains committed to his wife, he develops a weakness for the other, and is faced with a moral dilemma. The plot thickens when the media gets wind of the potentially scandalous news, and the trio's life goes into further turmoil. 
The director informed that the play showcases a myriad of emotions felt by all of us, and that there are a few surprise twists for the audience when the story unfolds on the small screen, this coming Eid.