"Bhalo Theko" releasing in 100 theatres today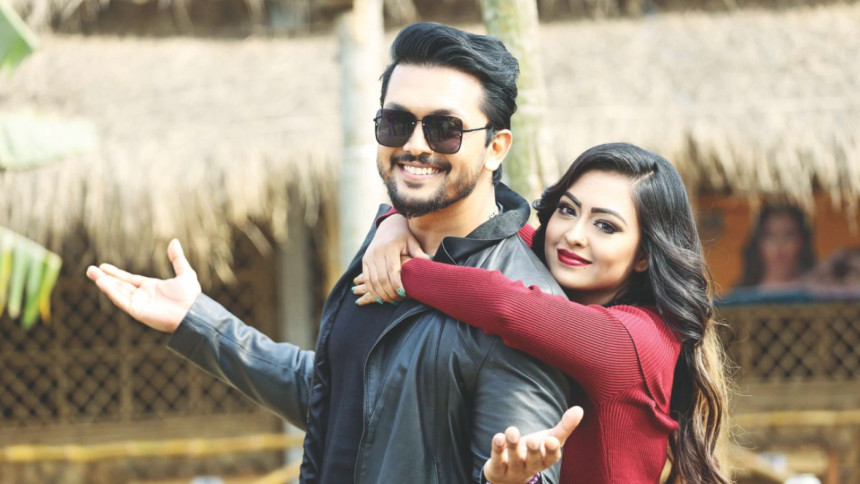 Zakir Hossain Raju-helmed film "Bhalo Theko", starring Arifin Shuvo and Tanha Tasnia, is set to release across 100 theatres countrywide today. The romantic drama was originally scheduled for February 2 but was pushed back a week, according to producer Zahid Hossain Abhi.
"I have worked with Raju sir in two other films before. He can get the best out of any actor," says Arifin Shuvo about his experience of working in it. "He never loses his cool on set and knows how to respect an artiste. 'Bhalo Theko' is a very contemporary story, and I am very hopeful about the film."
Tanha says: "Shuvo bhai is an established actor, and he has helped me every step along the way. Raju sir also treated me like his own daughter. It was a great experience because the entire unit was so helpful."
Shuvo's other big screen project, Alamgir-directed "Ekti Cinema'r Golpo" in which he is paired against seasoned Indian actor Rituporna Sengupta, has also received censor clearance. Shuvo meanwhile left for Kolkata yesterday to work on a film there.
Tanha Tasnia has worked in two films so far: "Bhola Toh Jay Na Tare" and "Dhumketu".