Bangladeshi Feluda TV series detailed
Two episodes coming this Eid, will also release online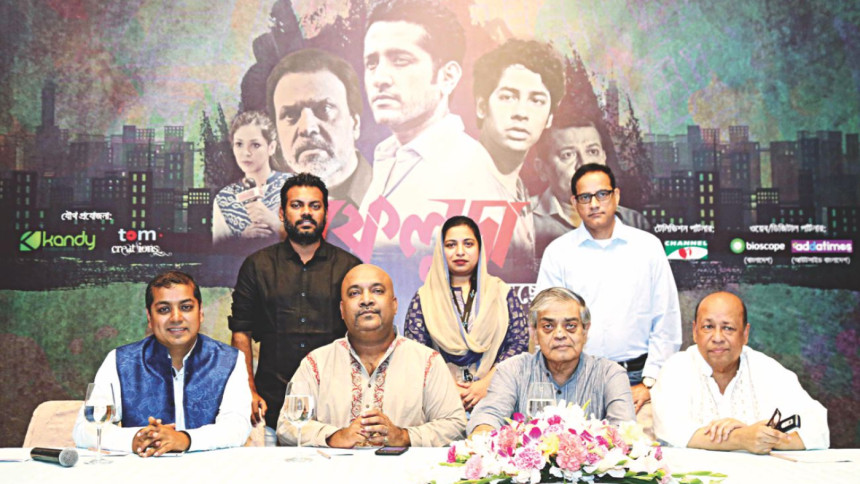 Details of the new television adaptation of Feluda based on the famous Satyajit Ray character were announced in a press conference in the capital yesterday, including number of episodes, base stories and broadcast platforms.
The first season of the show will have four episodes and will be released on TV and on the web as well. The episodes will be based on stories "Sheyal Debota Rahasya", "Ghurghutiyar Ghotona", "Golokdham Rahasya", and "Gangtok-ey Gondogol".
Kandy Productions and TOM Creations are producing the series, with Indian actors Parambrata Chattopadhyay playing the sleuth extraordinaire and Riddhi Sen playing his nephew and sidekick Topshe. The producers have obtained the rights to work on Feluda from Satyajit's son Sandeep Roy, who was also present at yesterday's press conference.
Channel i will telecast two episodes "Sheyal Debota Rahasya" and "Ghurghutiyar Ghotona" this Eid, and they will also be released on the web on the platforms Bioscope (for viewers in Bangladesh) and Addatimes (for viewers outside of Bangladesh). There are no details yet of the two next episodes of the season.
Speakers present at the press conference included  were Faridur Reza Sagor, Managing Director, Channel I; Satyajit Ray's son and film director Sandeep Ray; Ziauddin Adil, CEO of Top of Mind; Syed Gousul Alam Shaon, Managing Director of Grey Advertising Bangladesh Ltd; Farha Naz Zaman, Head of media operations, Grameenphone and Rajib Mehra, Managing Director of Adda Times - along with other officials from Top of Mind and Kandy Productions.