Afzal-Suborna onscreen after one year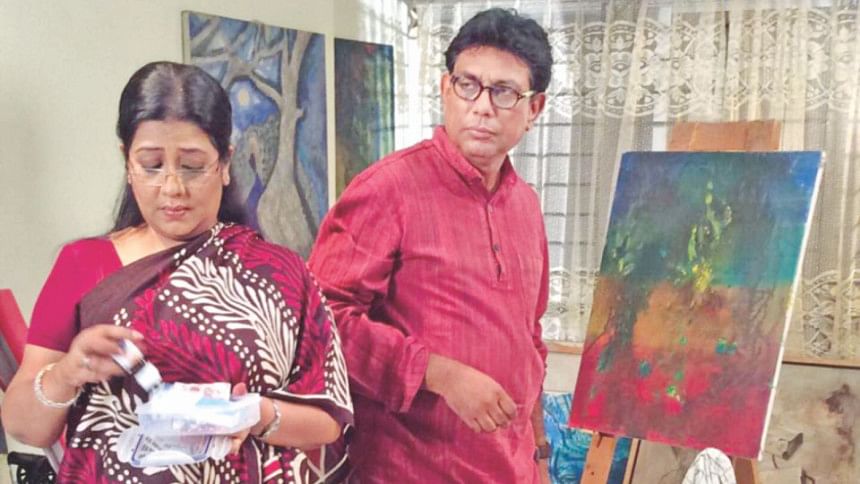 Afzal Hossain and Suborna Mostafa are two of the most popular faces on television. Starting from the late 1980s till today they have never failed to amaze the audience. Their onscreen presence is well remembered by every audience from the 1990s.
The evergreen actors will be seen onscreen together after one year in telefilm "Tobuo Amare Debona Bhulitey".
Written by Azad Abul Kalam and directed by Arif Khan, the telefilm is currently being shot in the capital's Uttara.
About the telefilm Afzal Hossain said, "I don't get enough time for acting because my office keeps me busy but the script of this telefilm is really good. I hope the telefilm is well received."
Meanwhile, director Arif Khan said, "I have been watching Afzal-Suborna onscreen from my childhood and they always surprise me. As a director I feel lucky to have worked with 
them many times."
The telefilm will air on Channel i during Eid.