Dhaka Theatre: A legacy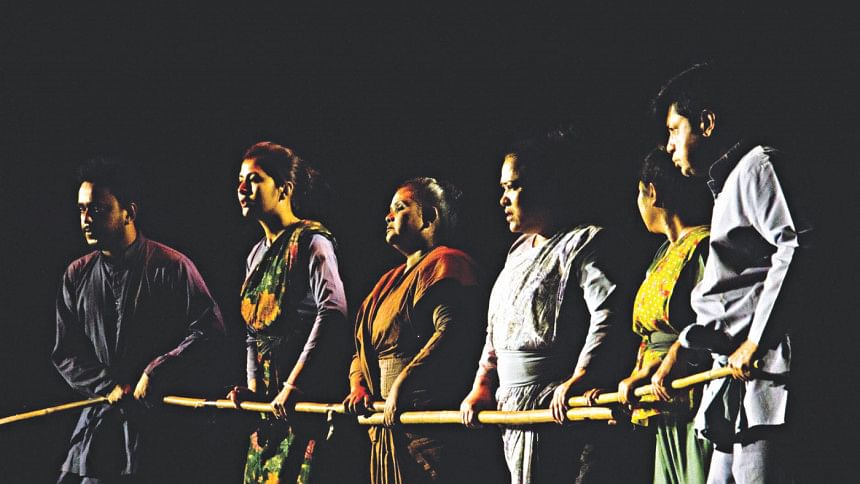 One of the most illustrious theatre troupes in the capital, Dhaka Theatre was predominantly formed by young freedom fighters including prominent filmmaker, Nasir Uddin Yousuff, renowned playwright and theatre artiste Selim Al Deen. Established in July, 1973, the group started their journey by staging two plays later that year. The plays, Sangbad Cartoon and Samrat O Pratidwandigon, were showcased at the auditorium of Dhaka District Sports Association (Dhaka Jela Krira Samity). Sangbad Cartoon was written by Selim Al Deen, and directed by Nasir Uddin Yousuff. On the other hand, Samrat O Pratidwandigon was directed by Habibul Hasan. The tickets for the show each cost BDT 2 at the time. With the aim of writing original stories and presenting them in a unique way, Dhaka Theatre has made their journey a successful one for the last 47 years. Yousuff and Selim duo delivered many hit productions through Dhaka Theatre.
Celebrated actors in both theatre and television industry have worked in this group. Artistes like Afzal Hossain, Suborna Mustafa, Raisul Islam Asad, Humayun Faridi, Shahiduzzaman Selim, Shomi Kaiser, and, Jahir Uddin Piyar have worked in Dhaka Theatre for many years. The troupe has staged 30 productions and seven street-plays till date.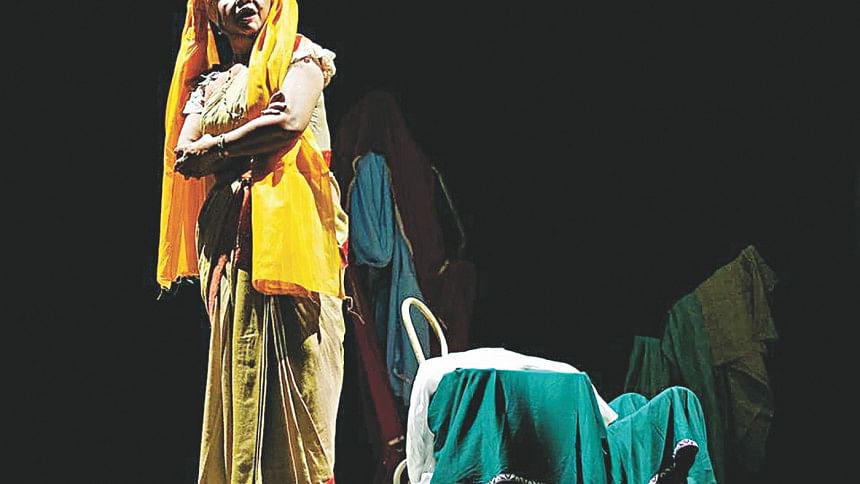 According to Nasir Uddin Yousuff, as soon as Selim Al Deen, who was also a dearly friend to him, passed away, the theatre world lost the opportunity to be introduced with new characters and stories that he could bring. It is definitely a great and irrecoverable loss.
Some of the popular plays by Dhaka Theatre are Muntasir Fantasy, Dhurto oi, Keramot Mongol, Trirotno, Shakuntola, Hathodai, kittonkhola, Joiboti Konnyar Mon, Chaka, Bonpangshul, Binodini, along with Prachchyo, Merchant of Venice, Ekattorer Pala, The Tempest, and, Nimojjon, among others. Dhaka Theatre presented The Tempest, directed by Nasir Uddin Yousuff, at the Shakespeare Globe Theatre. It was the first play to stage in Bengali language in England.
Currently, the group is actively showcasing three plays --Ponchyonari Akkhyan, Putra and Dhaboman. Popular actor Rozi Siddiqui has been performing in Ponchyonari Akkhyan, directed by Shahiduzzaman Selim, for a long time. On the other hand, eminent theatre personality Shimul Yousuf directed the plays Dhaboman and Putro.Binodini, another remarkable play by the troupe, was last staged in 2018. The play, which is basically a solo performance by Shimul Yousuf, was staged 130 times.