'Retrospect', Novera's last exhibition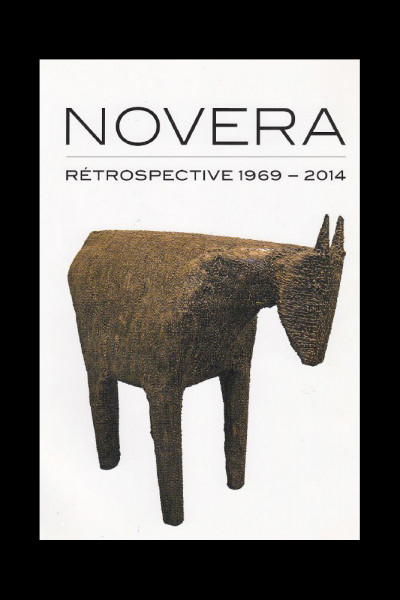 Retrospect is a series of work by the first modern sculptor of Bangladesh, Novera Ahmed. It was the last exhibition of the eminent artist which was held in Paris in 2014. It consists of a collection of her art works with paintings and sculptures from 1969 to 2014.  She has been a keen observer of village life and folk motifs and has based many of her artifacts on what she observed.
The pioneer of Bangladesh's modern sculpture the Central Shaheed Minar, Novera was a visionary born way before her time. Shilpacharya Jainul Abedin, wrote, "It will take us a long time to understand what Novera is doing here".
Born in 1930 Calcutta (Kolkata), Novera was awarded a Diploma in Design in the Modeling and Sculpture course from Camberwell School of Art in London in 1955. She was influenced by many western modern sculptors such as Henry Moore and the modern art approach of the Western World.
Within a short span, between 1956 and 1960, Novera had done about 100 sculptures in Dhaka. Her first and last exhibition was held in 1960. Out of 100 sculptures by Novera, 33 sculptures were collected by the Bangladesh National Museum.
The iconoclastic artist died on May 5 in France where she had lived in seclusion for over four decades.