THE RUPALI GUITAR strikes a chord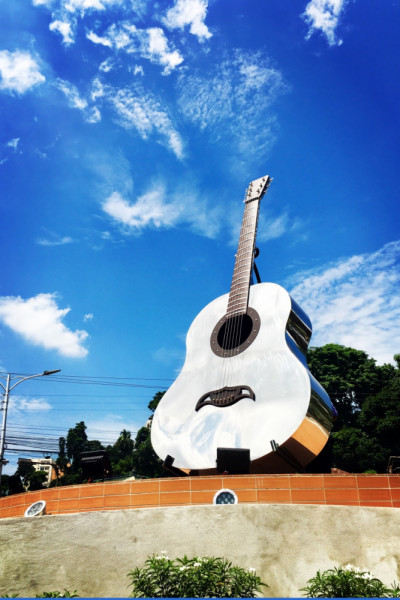 There are two character traits that are evident in people from Chattogram. One is, Chatgaiyas, as they are fondly called, are too comfortable to leave their city. The other is when a fellow Chatgaiya finds another Chatgaiya in any part of the world, they start talking in their native dialect. Ayub Bachchu used to do the same. Whenever he got to know that the person he was talking to was from his hometown, Chattogram, he talked to them in his native dialect. But the first trait never limited him from getting out of his home and reaching out to the world.
Born in a conservative family in the 50s, Ayub Bachchu was introduced to rock music in his teens. Back then, it was hard to get hold of rock albums, as the genre was not a part our culture. Being a fan of the genre was rare then, let alone becoming a rock musician. But nothing could stop Ayub Bachchu from dreaming big.
He started playing guitar and composing rock songs with his band LRB in the late 80s. They were heaviliy criticised by senior traditional musicians and cultural activists. But that could not stop LRB's rise to stardom.
Shei Tumi became an anthem for the youth. Rupali Guitar, Gotokal Raate, Ekti Hawker, Madhobi, Ghum Bhanga Shohore were also hugely popular. LRB was the first band in Bangladesh to release a double album in 1992.
Ayub Bachchu was never afraid of following his heart and pursuing his dream. He was a star who carried himself with grace. He travelled in Bangladesh and beyond with his 'rupali guitar.'
A sculpture named Rupali Guitar was inaugurated yesterday, in honour of the musical legend, at the Probortok Intersection in Chattogram. Passing through that intersection, I wondered whether Ayub Bachchu ever thought that a sculpture in his honour will be standing tall at one of the busiest roads in his hometown. I am sure he never did. He was not a materialistic man. He did not care about fame or money. He just wanted to make music for his soul, and for his legions of fans. Ayub Bachchu will be cherished forever for the beautiful memories he gave us through his music.