'This is the most beautiful chapter of my life'
Pori Moni opens up about expecting her first child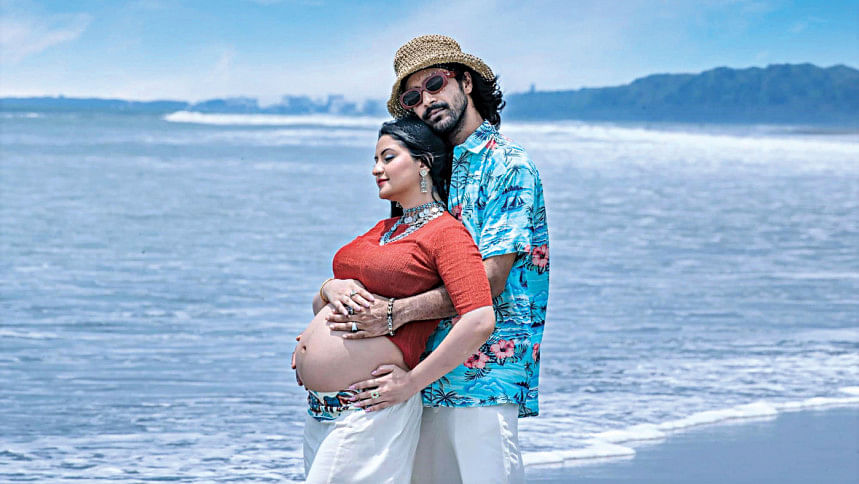 Celebrated actress Pori Moni tied the knot with 'No Dorai' actor Md Sariful Islam Razz, after a whirlwind courtship. The couple, who fell in love while working on the Gias Uddin Selim film, 'Gunin', are expecting their first child together. Several of Pori Moni's films are awaiting release. That being said, the soon-to-be-mother is currently on a break from work.
She recently spoke to The Daily Star about the excitement of becoming a mother, her plans regarding her career, and more.
You are about to be a mother. How would you describe this experience?
For a woman, waiting to welcome your first child into the world is the best feeling. I don't think it can be described in words. I am staying at home and going for check-ups, as and when needed. I am really happy, and I am enjoying the experience wholeheartedly. My husband, Razz, goes above and beyond to take care of me. This is the most beautiful chapter of my life.
Have you thought of a name for your child?
We did think of a name, but I came across many people with that name across social media. So, for now, we have not decided on any. We will think of a name once our child is born. My husband and I might think of two separate names, or pick one name together.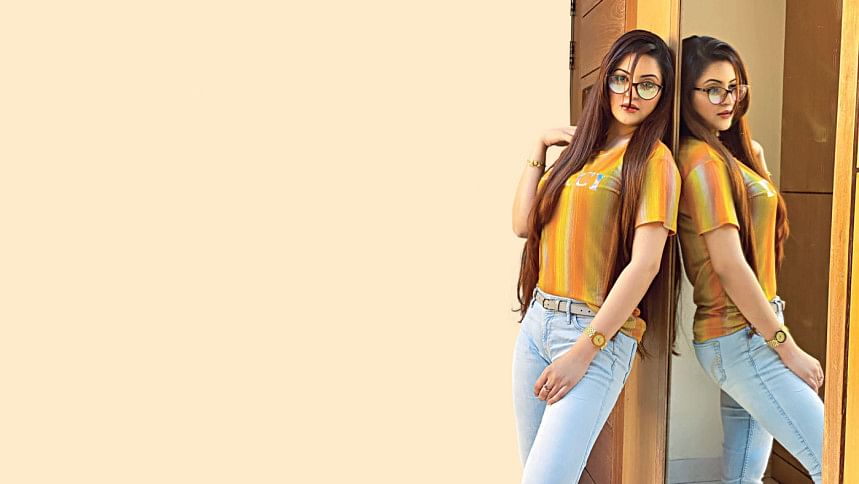 How did you spend the Eid holidays?
I spent the holidays with my family, by the beautiful seashores of Cox's Bazar. Our hotel room was decorated with flowers, which was a nice surprise for me. I enjoyed being by the sea during Eid.
Moving forward, what are your hopes regarding your acting career?
I would not have come this far in my career without the love of the audience. It has been my biggest accomplishment. Having said that, right now, my only priority is motherhood. I will get back to work in full swing, when it is the right time and when I am ready.
Would you like to say anything to your fans?
I only ask for prayers from my fans for me and my family. People's prayers are meaningful. I hope that I can reach the end of this journey without any difficulty or discomfort, and that my child arrives into this world safely.