The country's first spin-off comic
'No Dorai -- Adventure of Ayesha', a stellar tribute by Cartoon People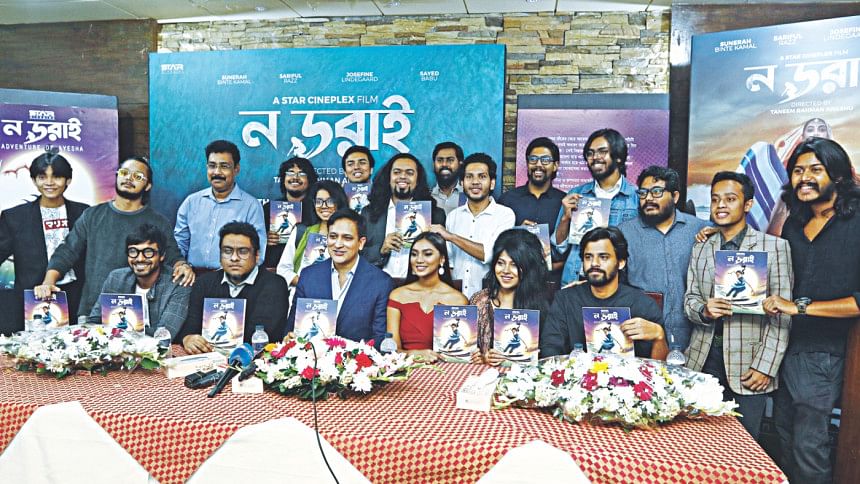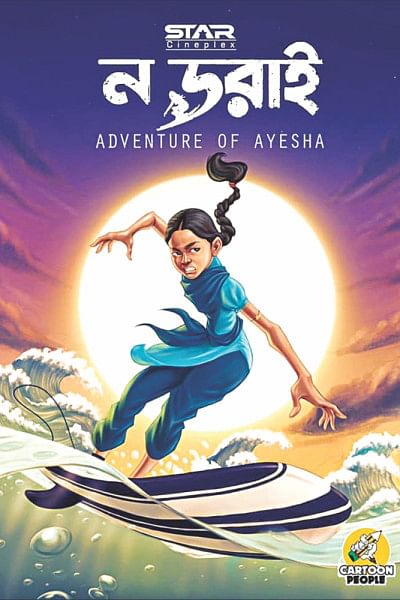 No Dorai, the much-anticipated first production of STAR Cineplex, will be released tomorrow. The Taneem Rahman Angshu directorial is the first ever Bangladeshi movie based on surfing. The team of No Dorai delivered a special surprise, when they unveiled Bangladesh's first spin-off comic -- 'No Dorai: Adventure of Ayesha' at a press conference in Dhaka Club, recently. In association with Cartoon People, the comic book will soon be available for purchase.
Inspired from the real-life story of the first female surfer in Bangladesh, Nasima Akhter, the film features Sunerah Binte Kamal in the lead. She will be seen as Ayesha, a young lady from Cox's Bazar who leaves home to join a surfing community. Shariful Razz, who was much appreciated after his first movie Ice Cream, will be seen in an important role in this project. Sayed Babu will be seen as the antagonist.
At the conference, Mahboob Rahman, Chairman of STAR Cineplex and the producer of the film, shared the experience of producing a unique film located in Cox's Bazar. "Surfing is not as prominent in Bangladesh as it is in other countries," he said. "However, there are a good number of surfers that hit the high waves of Cox's Bazar every now and then. The film is an attempt to tell the story of their sufferings, and to shed a light on these surfing community." The producer also complemented Sumon Sarkar for his cinematography of the film, and thanked the executive producer, Xefer Rahman, for her support.
The idea of a spin-off comic based on a film is very new in this industry. The comic book focuses on the sufferings of Ayesha, brought up in a conservative community, fighting for her dream of becoming a surfer. The team plans to continue the comic series.
The founder of Cartoon People, Syed Rashad Imam Tanmoy, shared his story of being a part of this project. "Ruhel Bhai (Mahboob Rahman) approached me with the idea of making a spin-off comic based on the film," he said. "The idea was about having a different storyline with the same set-up. I liked the idea very much and immediately agreed to collaborate in this project." He further added, "Cartoon People just started with its comic book publications, and it is a great opportunity for us to have worked in the first spin-off comic ever in Bangladesh."