Sohel Rana looks back on his illustrious career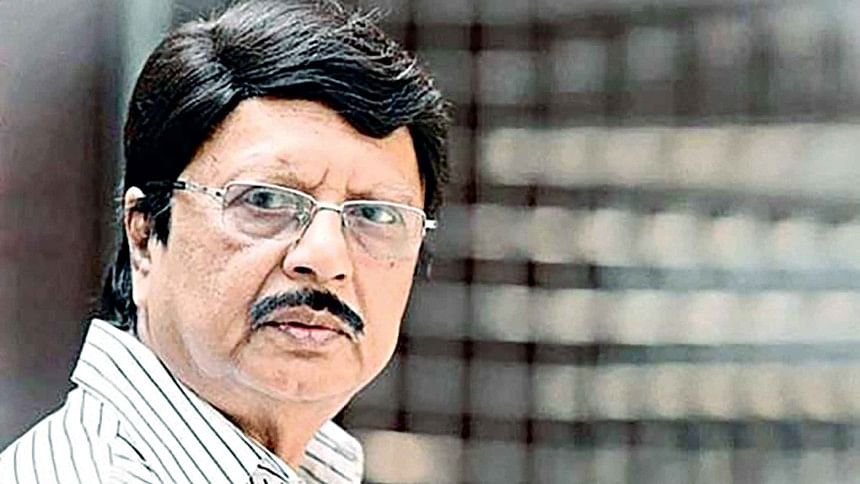 Sohel Rana came into the limelight with the film, "Masud Rana". He has made outstanding contributions to the industry, not only as a noted actor, but also as a director and producer. Sohel Rana will be receiving the lifetime achievement award at the National Film Awards. In a candid chat with The Daily Star, the actor looks back on his memorable career.
How do you feel about receiving the lifetime achievement award at the National Film Awards?
I am ecstatic, I can't find the words to describe my feelings. I will be 74 soon, and I feel that my acting career is nearing its end. The Almighty has been kind to me. I would like to thank the government and the jury board for honouring me with this recognition.
What do you consider to be the biggest achievement of your life?
The audience's love is my biggest achievement. Whenever I meet people from Bangladesh in different parts of the world, they are always respectful to me. I am lucky and grateful to have the love of so many people.
You were a producer of the acclaimed film, "Ora Egaro Jon". Can you share your experience with the film?
"Ora Egaro Jon" is based on true events. I used to write in The Daily Ittefaq, and after our independence, I learned about several true events of the war and I wrote about them.
Freedom fighter Khasru and director Chashi Nazrul Islam were my close friends. When Chashi Nazrul Islam decided to make a film, I went to writer Masum Yahudi, and we worked on the story.
We decided that our first film should be based on the Liberation War. I was a student of Dhaka University, and I lost several of my close friends in the war. Their memories inspired me to make the film.
"Masud Rana", your debut film, was a notable project in your career. How was your experience of making that film?
I gained immense popularity with this film, and it had a positive impact on my life. Masud Rana, as a character, was beloved. We had doubts about how well the audience would respond to him, but thankfully, people loved him. I worked opposite Kabori in this film. It was an amazing experience.
How has the pandemic affected you?
At this point, we are all helpless against Mother Nature. I stay at home on most days. I haven't gone out much. I spend my time listening to music, praying, and sometimes, watching my own films. Songs such as "Banshi Oi Ager Moto Baje Na" are close to my heart. Sometimes, I get emotional when I watch my films. The memories often sadden me.
Translated by Rasheek Tabassum Mondira