Rokeya Sultana: The 'Madonna' of our time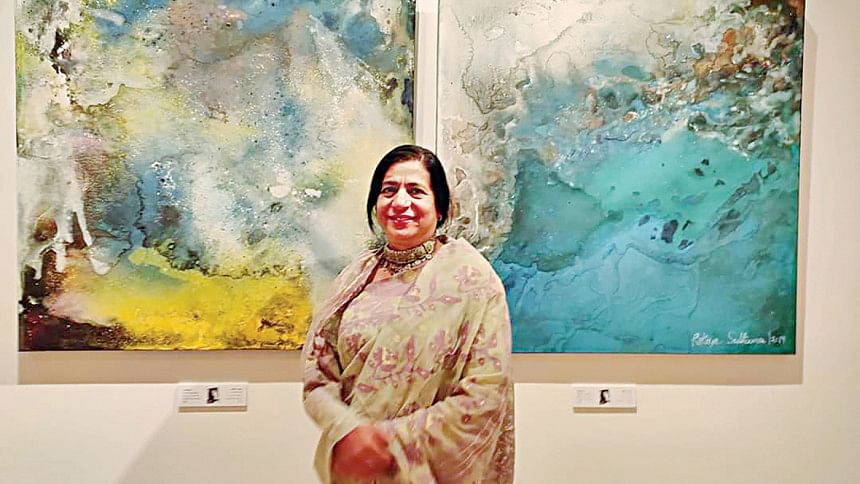 The saying, 'The hand that rocks the cradle, rules the world' rings true in the artistic journey and pursuits of renowned artist Professor Rokeya Sultana -- who has, over the years, created a hallmark of her own. Her vast volume of unique works speaks of that reality. Her art practice is largely focused on her internal life and exploration of the feminine as well as various fluid emotional states and sensual abstract topographies.
Rokeya Sultana completed her BFA in Printmaking from the Institute of Fine Art, University of Dhaka, and MFA in the same discipline from Visva-Bharati University, Santiniketan, India. A Fulbright Scholar from the University of Nebraska-Lincoln, United States, she also received the French Government Scholarship. Many prestigious art galleries, museums and private collectors around the world have her works in their collections. For her outstanding contributions to different forms of art, Rokeya Sultana has received many awards and accolades worldwide.
The sensitivity of womanhood and the creative power of motherhood have always shone through her artworks.  The artist's Relation series sheds light on a symbolic meaning, with a deep philosophical connection.
Her Madonna series is a strong feminist statement of determined womanhood. In it, 'Madonna' represents the everyday woman, moving around in the world, jostled and always in peril, but, at the same time, carrying a conscientious omnipresence. She protests for safeguarding her own rights.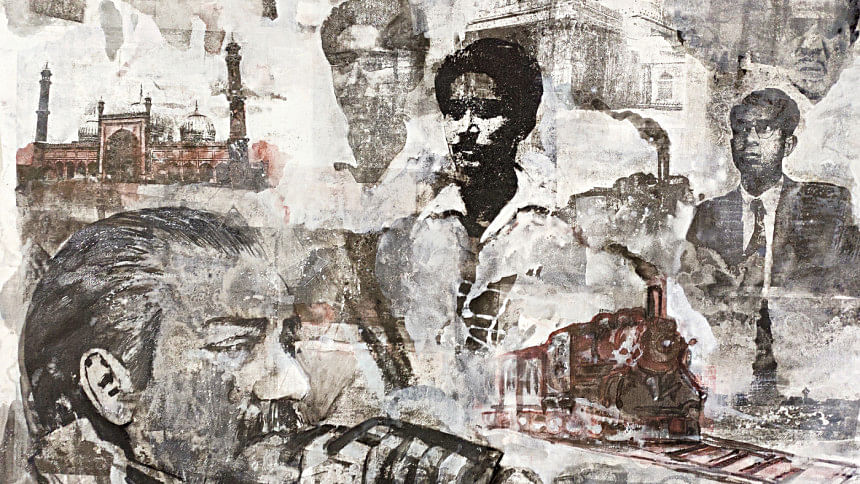 "Madonna is a movement," asserted Rokeya Sultana. "She is vulnerable because although she is a peacemaker, she is prepared to fight.  She is a symbol for all women. She changes throughout time, but she is forever performing the same role."   Rokeya Sultana explained that 'Madonna' is a symbol of protest against an unjust society. "She is always draped in a magenta shari, because I want to show that she is feminine and rooted in our own traditions," adds the artist. "Her rebellion is deeper. The colour, magenta, is a symbol of transforming negativity through the feminine psyche. Magenta is on the verge of being an aggressive form of red, but it is softer, more playful and more positive. 'Madonna' is every girl and every woman."