Priota Iftekhar wins 'Miss Culture Worldwide'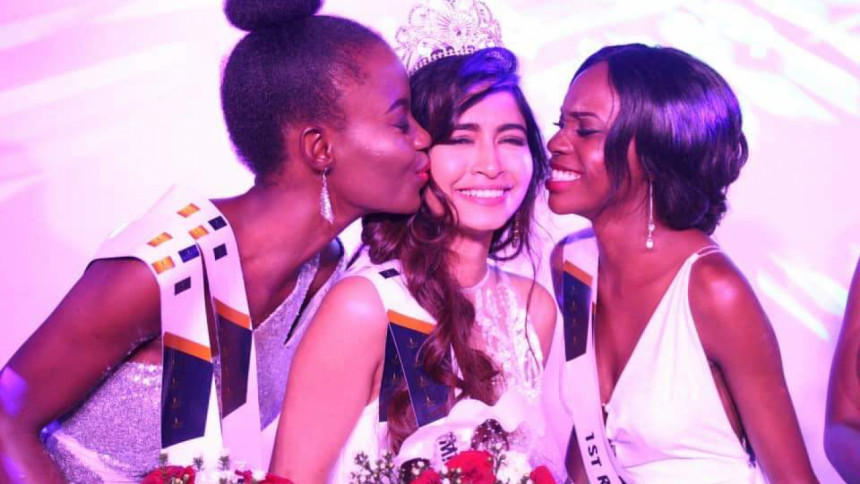 Priota Iftekhar from Bangladesh, also known as 'The Flag girl', was crowned as the First ever Miss Culture Worldwide and also as the First ever from her country to Win an international pageant.
She won the honour on 16th of December, 2018, i.e. Victory Day. Known for her desire to promote and ease travel for women from around the world, especially from countries which do not have strong passports. Priota set out to Harare, Zimbabwe to grab another win for Bangladesh. Lauded particularly for her speaking ability, Priota's presentation was centred around Victory Day and the Liberation War, with the express intent of having her win coincide with this momentous day. In particular, her "cultural presentation" was to honour the brave sacrifice of white-sari-clad female freedom fighters, who so valiantly fought for their motherland in 1971
Destination Marketing International, Zimbabwe's first Destination Marketing, National Branding & Investment Marketing firm managed to successfully host its first project '' Miss Culture Worldwide '' which is an international event meant to market Zimbabwe effectively to the global community.