Prince Mahmud's 'Alo' sheds light on the frailty of life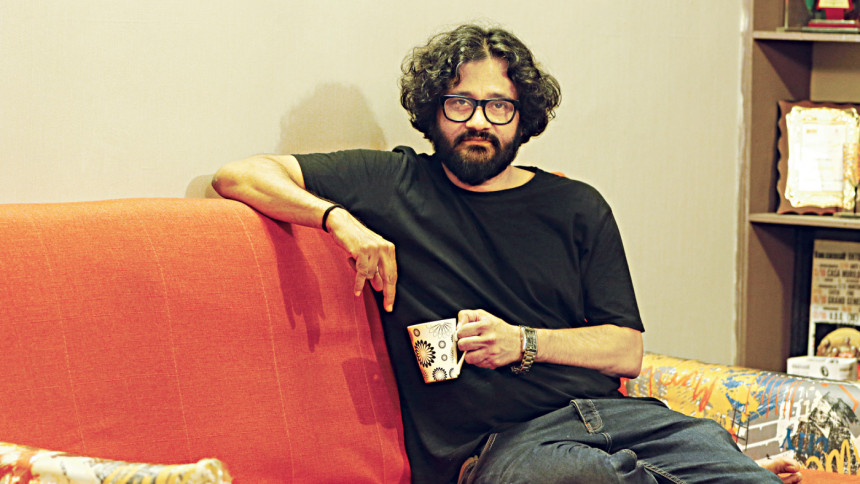 Chole Jabo rekhe jabo gaan, pichutan ki kore charbo
Chhele take buke joraye, gaal bhore chumu ki khete parbo?
Trans. (Rough)
When I leave, I'll leave my music -- how do I leave the affection
Will I be able to pamper my son, give him my fatherly protection?
Not many musicians today can claim to have 50 albums under their belt, and still come out with songs that resonate with every listener who is willing to actually 'listen'.
For over three decades, Prince Mahmud has written and composed masterpieces with legendary names like Azam Khan, Ayub Bachchu, James, Khalid and Hasan – while elevating the careers of younger musicians like Minar, Mahadi, Elita and Kona.
After the outbreak of Covid-19, the virtuoso had been contemplating the frailty of life. "Even though I have motivated people to stay strong during these trying times, it is only natural that the fear of death would creep in," said Prince Mahmud over the phone. "Alo was born out of such insecurities, and I think everyone shares the same vulnerability."
Alo, voiced by Avash frontman Tanzir Tuhin, is an upcoming song by Prince Mahmud that has already etched its place in the listeners' hearts. "I had a good feeling about the song, and just posted the demo on a whim", said the composer. "Even though it's far from being complete, I am overwhelmed by the warmth that I have received from the fans."
The song, complete with instruments like the drums, guitar and sarod, will drop sometime next week.
"Whenever I compose a song for an artiste, I aim to surpass the previous work that they did – that is a philosophy I follow," adds Prince Mahmud, who is known for composing the tune before writing the lyrics himself.
When asked about further plans with music, the composer let us know that he has no plans for any more albums. "Honestly, releasing nine or ten tracks together is just not feasible anymore in this industry," he said. "Even in the last album that I did, the songs were released separately over a time period."
Perhaps it is a deep understanding of the music industry that helped the veteran stay relevant to this day, or perhaps it is his unadulterated passion. "Composers are emotional creatures," says Prince Mahmud. "I feel like every musician should try to love their craft, and harness those emotions."
As a message to his legions of fans – ranging from teenagers to old-timers, the legend has one request. "Listen to good music, appreciate it."