Pori Moni's engagement to Tamim Hasan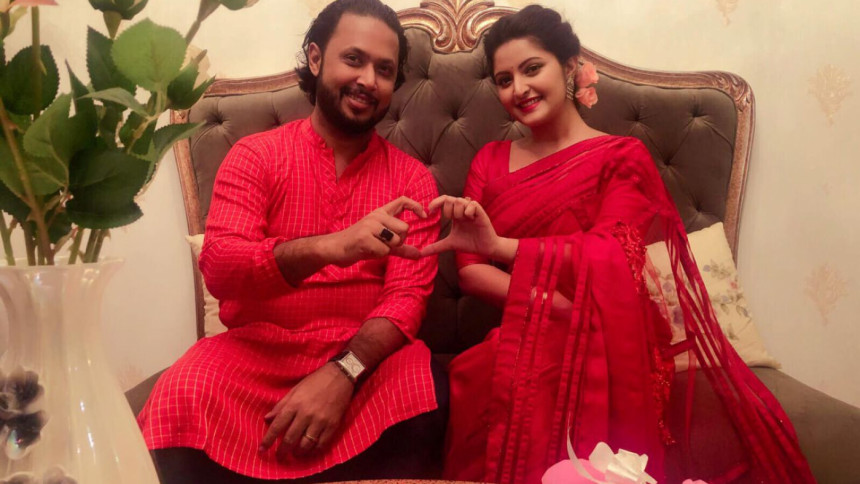 Popular actor Pori Moni and journalist Tamim Hasan declared their love for each other, few years back on Valentine's Day. On the same day this year, the couple got engaged, and they plan to get married in the near future, on this very day as well. What better way to celebrate the love for each other? Their relationship was not a matter of secrecy, as they were often seen spending time together. The occasion was celebrated at Pori Moni's residence, in the presence of their individual family members. Both Pori and Tamim took to their social media accounts, to share the joyful news with everyone.
On behalf of The Daily Star, we wish the duo a prosperous journey ahead.