National Film Awards for 2017 and 2018 announced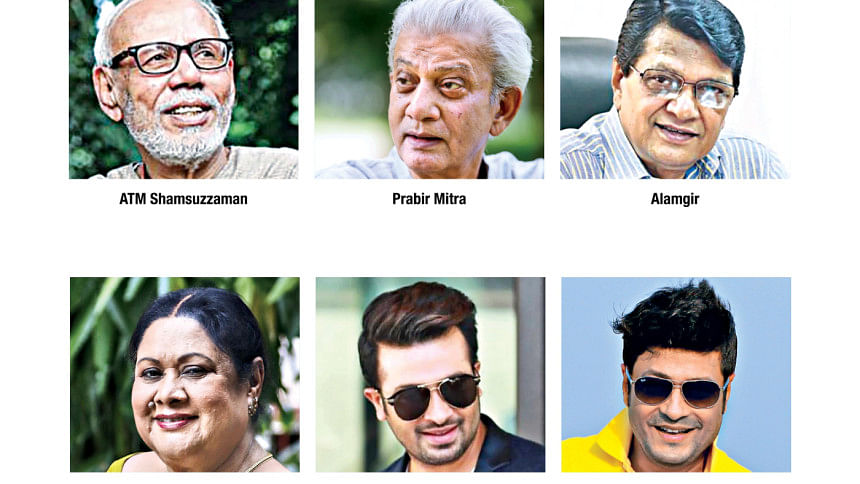 The Ministry of Information announced the recipients of the National Film Awards- 2017 and 2018, yesterday. The National Awards recognise the contribution of atristes in Bangladeshi films.
The Lifetime Achievement Awards will be given to renowned actors ATM Shamsuzzaman and Salma Begum Sujata for the year 2017, and MA Alamgir and Prabir Mitra for the year 2018, for their tremendous contribution to the Bangladeshi film industry.
The awards for the Best Film category will be given to Kaiser Ahammed and Sunny Sanwar for Dhaka Attack (2017) and Department of Films & Publications for the film Putro (2018).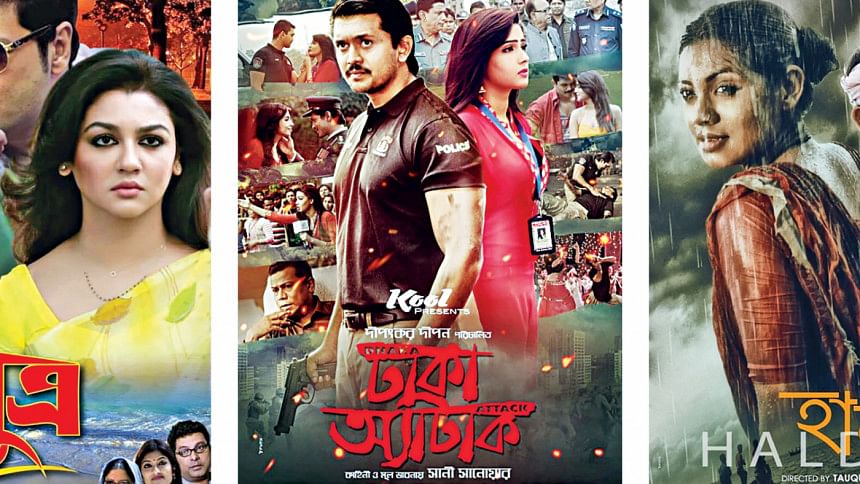 The Best Documentaries are Bishwa Anginai Omor Ekushey by Bangladesh Television and Rajadikar Razzak by Faridur Reza Sagar for the years 2017 and 2018, respectively.
The award for the Best Short Film 2018 will be given to Golpo Shongkhep by Bangladesh Film and Television Unit.
The Best Film Directors are Badrul Anam Saud for Gohin Baluchor (2017) and Mustafizur Rahman Manik for Jannat (2018). The Best Actor in a Lead Role (Male) awardees are Shakib Khan (Shotta) and Arefin Shuvo (Dhaka Attack) for the year 2017, and Ferdous Ahmed (Putro) and Symon Sadik (Jannat) for the year 2018. The Best Actor in a Lead Role (Female) award will be given to Nusrat Imrose Tisha for Haldaa (2017) and Jaya Ahsan for Debi (2018).
Shahadat Hossain will receive the award for Best Supporting Actor (Male) for Gohin Baluchor (2017) and Ali Raj for Jannat (2018). The Best Supporting Actor (Female) awardees are Suborna Mustafa for Gohin Baluchor (2017), Runa Khan for Haldaa (2017), and Shuchorita for Meghkonna (2018).
Best Actor in a Negative Role awards winners are Zahid Hasan for Haldaa (2017) and Sadek Bacchu for Ekti Cinemar Golpo (2018). Fazlur Rahman Babu for Gohin Baluchor (2017), Mosharraf Karim for Komola Rocket (2018) and Afzal Sharif for Pobitro Bhalobasha (2018) will receive the awards for Best Actor in a Comic Role. The Best Child Atriste awardees are Naimur Rahman Apon for Chitkini (2017) and Fahim Muhatahsim Lazim for Putro (2018). M A Farid Hazra (2017) and Imon Saha (2018) are the winners of  the Best Music Director award.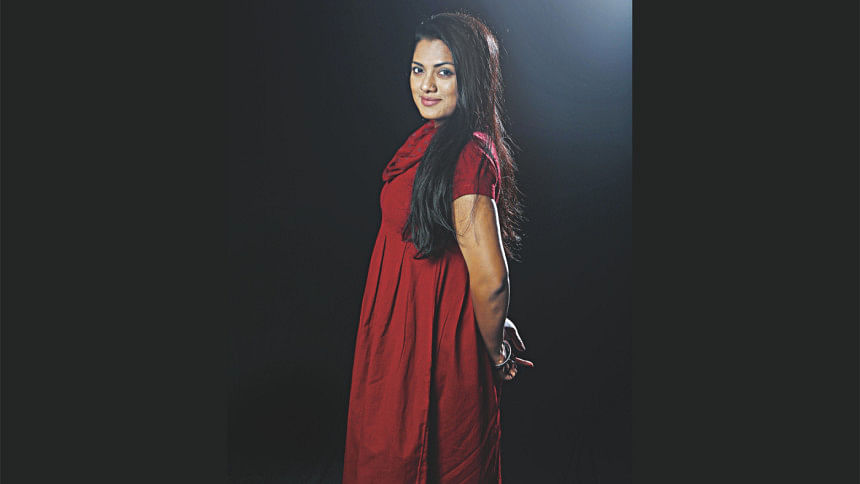 Shotta bagged four awards for 2017, including Best Singer for James and Momotaz, in the male and female categories, Best Lyrcist for Sejul Hossain and Best Composer for Bappa Mazumder. The Best Story and Best Screenplay will be awarded to Azad Bulbul and Tauquir Ahmed respectively, for Haldaa. The Best Dialogue award will be given to Badrul Anam Saud for Gohin Baluchor, while Kamal Chandra Das will receive the Best Cinematographer award for the same film.
The Best Editor award for 2017 will be given to MD Kalam for Dhaka Attack, whereas Javed Miah and Ripon Nath will win for the same film in the Best Makeup and Best Recorder categories, respectively. Rita Hossain is set to receive the award for Best Costume for her work in Tumi Robe Nirobe.
Putro dominates the categories for 2018, in the Best Male Singer category for Naimul Islam Ratul and Best Female Singer category for Sabina Yasmin, who will jointly receive the award with Aankhi Alamgir (Ekti Cinemar Golpo). Putro is also set to win in the Best Lyrics (Zulfiqer Rasel and Kabir Bakul for Jodi Ebhabei Bhalobasho), Best Screenplay (Saiful Islam Mannu), Best Dialogue (S M Harun Ur Rashid), Best Editor (Tariq Hosain Biddut), Best Cinematographer (Z H Mintu), Best Sound Recorder (Azam Babu) and Best Costume (Sadia Shabnam Shantu), categories.
Runa Laila will receive 2018's Best Composer award for the song Golpo Korar Oi from Ekti Cinemar Golpo, whereas Best Script and Best Art Direction will go to Sudipta Sayeed Khan and Uttam Kumar Guha for Jannat and Ekti Cinemar Golpo, respectively. Best Cinematographer and Best Makeup will be bagged by Z H Mintu and Farhad Reza Milonfor Post Master 71 and Debi, respectively.