My daughter is my inspiration: Mithila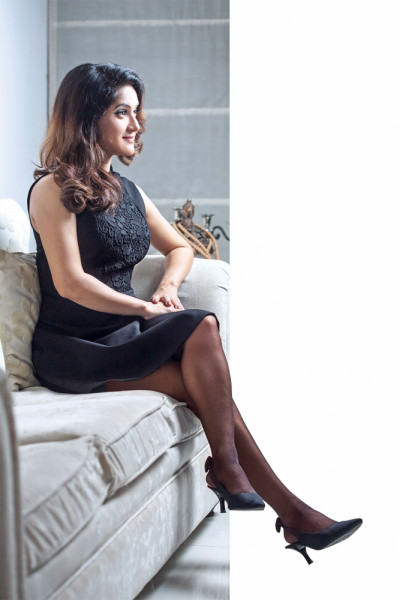 Multifaceted artiste Rafiath Rashid Mithila, who is also Head of Early Childhood Development Programme at BRAC International, has been busy with quite a few films both in Bangladesh and Kolkata. She is currently attending a programme in Sierra Leone, as a representative of BRAC in early childhood development. 
On the other hand, she is in talks with director Souvik Kundu for the film, "Ay Khukhu Ay", opposite Prosenjit Chatterjee.
 "I can't disclose much about my role at the moment. My role in the film is a guest appearance. Initially, I was reluctant about the offer, but since I would get the opportunity to work with Boomba Da (Prosenjit Chatterjee), I thought to myself: why not?," shares Mithila.
The actress just wrapped up Arun Chowdhury's forthcoming film "Jole Jole Tara", a government-granted project that also features Fazlur Rahman Babu, Azad Abul Kalam, Monira Mithu, Nayeem and Imran Noor, among others. Her film "Omanush", directed by Anonno Mamun opposite Nirab Hossain is slated for release soon.
In Kolkata, Mithila has shot and dubbed for the Raajhorshee De directorial "Maya". It is slated to be released in the New Year. "I will be going back to Kolkata to finish dubbing for Arunav Khasanbish's anthology," she adds.  Mithila has been working in the field of early childhood development for nearly 14 years. She noted that being able to contribute to the betterment of children brings her immense peace. 
"At the same time, when I get to play a challenging role on screen it gives me satisfaction. But I must say that studying actually works as therapy for me, whenever I'm going through depression or any sort of stress," she asserts.
"Last but not the least, my daughter Ayra is my inspiration. I can overcome any obstacle, because I have her in my life. "