Furniture company ISHO launches 'The Artist's Corner'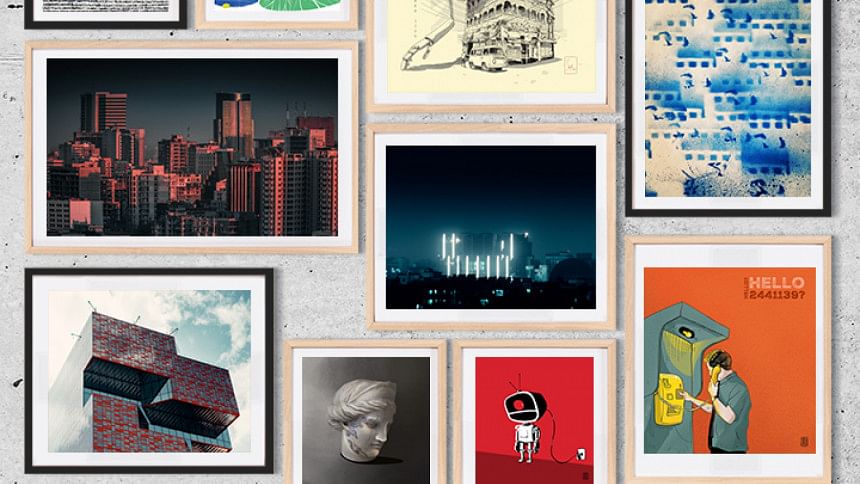 ISHO, the artistic furniture company, launched a unique platform, titled The Artist's Corner on September 25. It was a ground-breaking initiative by ISHO to promote the burgeoning artist community in Bangladesh.
The Artist's Corner is a collaborative approach between ISHO and various artists to enable more people to experience and access visual arts from the comfort of their homes. Like ISHO, the artists unanimously recognise the need to spread awareness about various art forms and techniques among new audiences, aiming to bring their signature styles to the platform.     
The six featured artists -- Kazi Tahsin Agaz Apurbo, Kazi Istela, Sayeef Mahmud, Mansib Mursalin, Ronny Raza and Shevi -- whose works were showcased in the interesting visual exhibition through a webinar, previously worked with ISHO to curate and create artworks that reflect the time-honoured culture, heritage and  lifestyle of the people of Bangladesh.
The launch, which was held online, was attended by prominent personalities from the art world, including Professor Nisar Hossain, Durjoy Rahman, Kanak Chanpa Chakma and Tayeba Begum Lipi.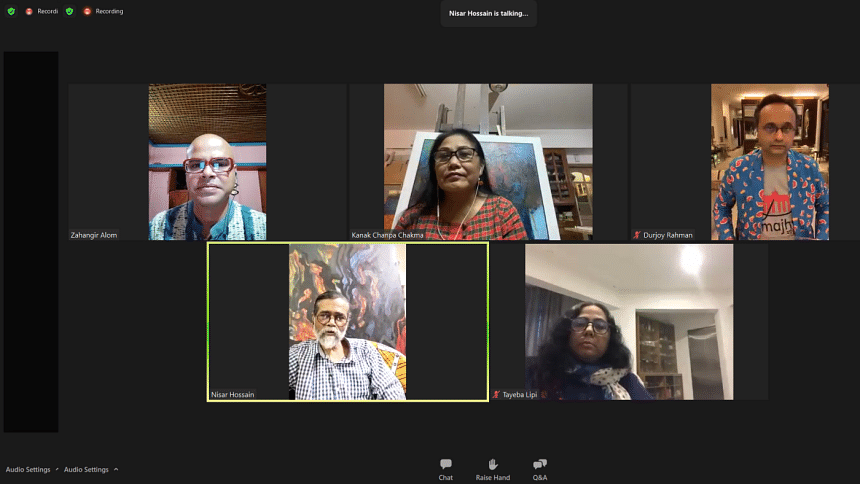 They all took part in an informative panel discussion on the title 'Globalization of Bangladeshi Art' which was enthusiastically received by the audience.
The Artist's Corner will be an on-going initiative by ISHO, where established and upcoming artists will be able to showcase their works on all of ISHO's platforms.
 "Through this unique collaboration, we hope to provide the young artists with a platform to showcase their works to a new set of audience," said Rayana Hossain, Founder and Managing Director, ISHO. "I always aimed to emphasise the importance of art in our daily lives – much like the designs of our furniture . I could think of no better way to show this than The Artist's Corner."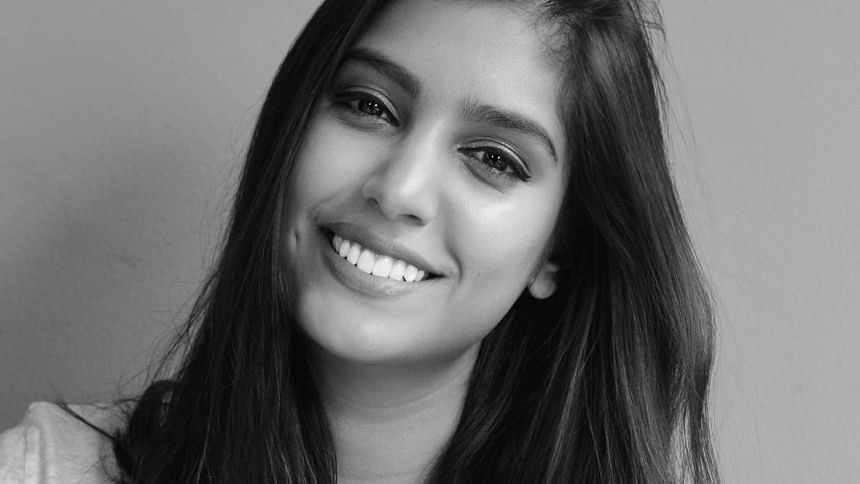 Ronny Raza is a cartoonist for The Daily Star. He is a car-enthusiast and a model car builder. Currently, he is the Editor of Shift (automobiles), Bytes (technology) and Next Step (career) in The Daily Star.
Sayeef Mahmud is a well-known face among the young and talented artists of Bangladesh. He  started his own art page, 'Inksmith' a few years ago. His art is mainly inspired by the emotions and visuals that he perceives from his daily life.
Mansib Mursalin is a photographer based in Dhaka, Bangladesh. Despite having very minimal training in photography, Mansib won 2nd Prize in DSLR Photography at SHOTS 1.0 Regional Photography Exhibition in 2019. His main inspiration towards photography is to show everyone a different perception of the world.
Kazi Tahsin Agaz Apurbo is a photojournalist at The Daily Star and Founder/Curator of Ghartera, an ever emerging and transmuting platform for the arts. He also co-founded Bangladeshi Photographers (BP) in 2005 and is an Art Think South Asia fellow for 2019-2020.
Kazi Istela is an experienced designer, artist and actor. Her passion for typography and illustration has driven her to work on a range of projects in  the private and development sectors of Bangladesh. She uses her skill to create graphics that are accessible and helpful to the general public.
Shevi is an interior architect, who owns 'The Bedroom Art Journal', a unique blog in which she makes architectural drawings, sketches and portraits. Her work is inspired by the renaissance era. The detailing and precision in her artwork is very bold, intimidating and unique.