Discussion on the significance of March 11, 1948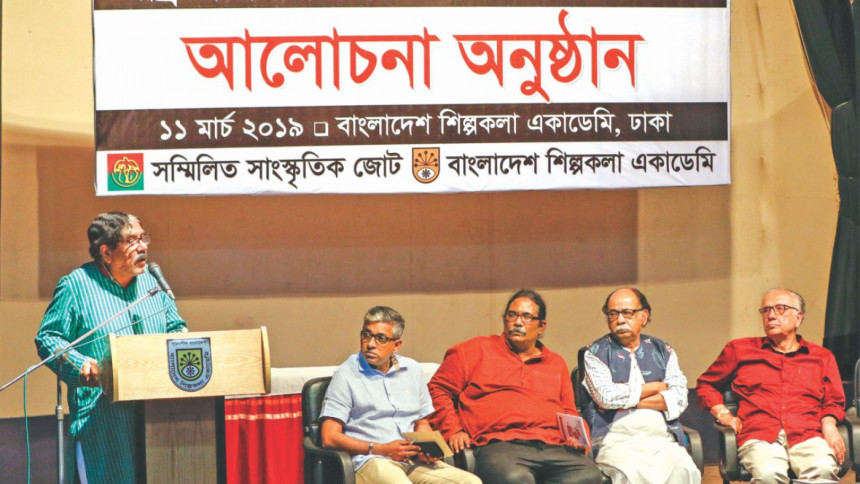 Sommilito Sangskritik Jot and Bangladesh Shilpakala Academy (BSA) held a discussion recently, on the significance of March 11, 1948 from a historical perspective, at BSA.  As the leading speakers, the Chairperson of Sommilito Sangskritik Jot, Golam Kuddus, thespian Ramendu Majumdar, Director General of Bangla Academy,  poet Habibullah Siraji, Director General of BSA, Liaquat Ali Lucky and General Secretary of Sommilito Sangskritik Jot, Hasan Arif, were present.
Golam Kuddus discussed how we, as a nation, tend to overlook the indirect yet strong influence Bangabandhu Sheikh Mujibur Rahman had on the Language Movement of 1952.  He added that Sheikh Mujibur Rahman continued to inspire the Bangla-speaking people to demand Bangla as the native language of the then East Pakistan. However, according to Kuddus, it is upsetting to see how history books underestimate Sheikh Mujibur Rahman's noteworthy role behind the movement and praise only a select few, which does not really paint a thorough picture of our history.
The programme also included poetry recitations, inspired by the Language Movement and ended with a group musical performance.