'Art for Autism 2020' held at DU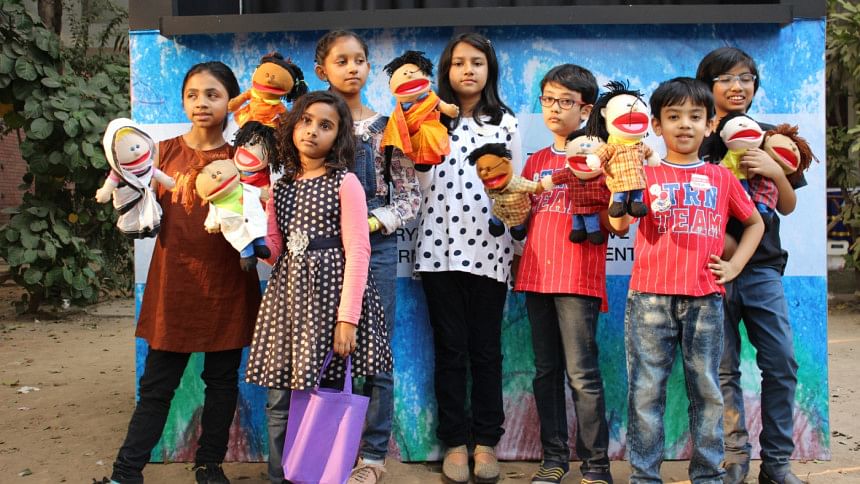 Specially abled children of all ages gathered together at the premises of the Faculty of Fine Art (FFA), University of Dhaka (DU), for the art camp, Art for Autism 2020. Organised by Countrywide Health Initiative for Learning and Development (CHILD) Foundation in cooperation FFA, the fourth edition was inaugurated by Professor Nisar Hossain, Dean, FFA, DU.
The day began with the children of different age groups, coming to the venue to create artworks. Using both crayons and water colours, most of the paintings were inspired by the Language Movement. Over 90 children from 20 schools, prominent artists of the nation, including Rafiqun Nabi and Hashem Khan, and the faculty members of FFA participated in the art camp.
According to CHILD, encouraging social interaction and celebrating their abilities in arts were the key objectives of holding this initiative. "We wanted the parents to feel comfortable to take their children outside, without the fear of others staring at them," said Anowara Aana Aman, Secretary and Co-founder of the CHILD Foundation. "These special children usually have trouble expressing themselves. However, through art, they can easily do so. Also, art is a therapeutic medium which helps reduce stress and anxiety."
The artworks, by both the children and artists , will be exhibited and sold at a later date. The paintings by veteran artists will be auctioned. The fund generated from the auction will be donated to the organisation. As for the artworks by the children, the money will be given to the respective artists. "We are collaborating with Deshal to bring out a clothing line, inspired by the paintings of this art camp, for the upcoming Pohela Baishakh. This way, our children can become self-dependent." added Anowara Aana Aman. The event also featured cultural performances, two puppet shows and a talent show.