Sam Smith records Spectre theme tune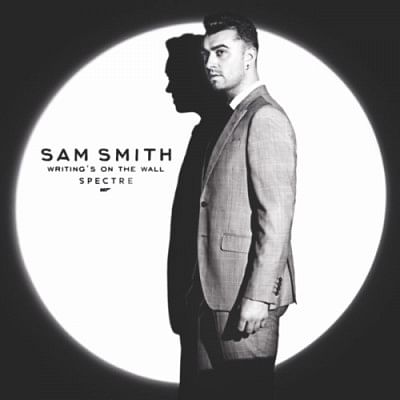 Sam Smith has recorded the theme song for upcoming James Bond movie, "Spectre".
The track is called "Writing's on the Wall" and will be released on September 25. Smith said: "This is one of the highlights of my career. I am so excited to be a part of this iconic British legacy and join an incredible line up of some of my biggest musical inspirations."
Just last week, Smith told BBC Radio 2's Jo Whiley he was 'definitely not' working on the project. But, revealing his involvement on Tuesday, he told Radio 1's Nick Grimshaw: "I'm so relieved to actually talk about this; this has been a top secret mission of my own." He said he recorded the track in January. "I got called into the office with Barbara Broccoli and Sam Mendes and they gave me the script, I read the script... they said 'have a go at the song'. It's the quickest I've ever written a song - it took 20 minutes... and they loved it!"
Ellie Goulding, Radiohead and Lana Del Ray had also been in the running to record the "Spectre" theme song.
The film, starring Daniel Craig, is releasing on October 26. It also features Oscar winner Christoph Waltz, David Bautista and Andrew Scott.
Source: BBC