Nazrul memorial centres in Trishal : Memorabilia lacks a spark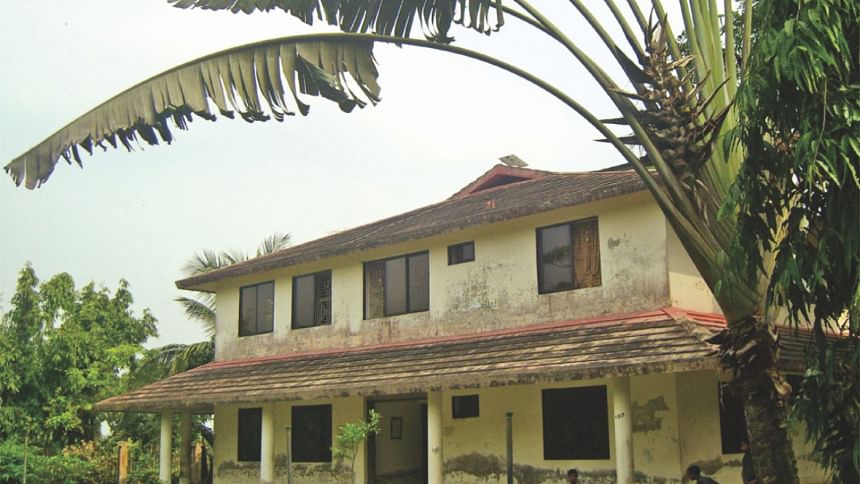 Nazrul memorabilia at two Nazrul Smriti Kendras (memorial centres) at Kazir Shimla and Namapara of Darirampur in Trishal are attracting only a trickle of 15-20 visitors daily.
Though the memorabilia at the centres include rare gramophones and records released by His Masters Voice Company, hand written scripts of the poet in Bengali, English, Hindi and Urdu, some photographs of the poet and his family members and a couch, visitors point out that it is monotonous to see the same memorabilia at the centres for years on end.
Other problems have arisen as well: The libraries at the centres have not been expanded and while they house books written by Nazrul, volumes by other writers are needed to enrich them. Moreover, cracks developed on the wall of Kazir Shimla Smriti Kendra's second floor two years ago but no steps have been taken to repair them, said Akhtarizzaman Khanam, assistant director (In-charge) of the centers. Moreover, the memorial centres face a shortage of staff.
"The collection of memorabilia of Nazrul and other singers who promoted Nazrul songs in the subcontinent should be increased to enrich both the centers," said Durdana Khanam, daughter-in-law of Kazi Rafiz Ullah, a sub-inspector of Police working at Bardwan in West Bengal who took Nazrul to his village home at Kazir Shimla in 1914.
Professor Mohit Ul Alam, vice-chancellor of Jatiya Kabi Kazi Nazrul Islam University (JKKNIU) in Trishal said, the centres should be enriched on all fronts especially for writers and researchers on Nazrul.