Tapan Mahmud's golden jubilee in the music industry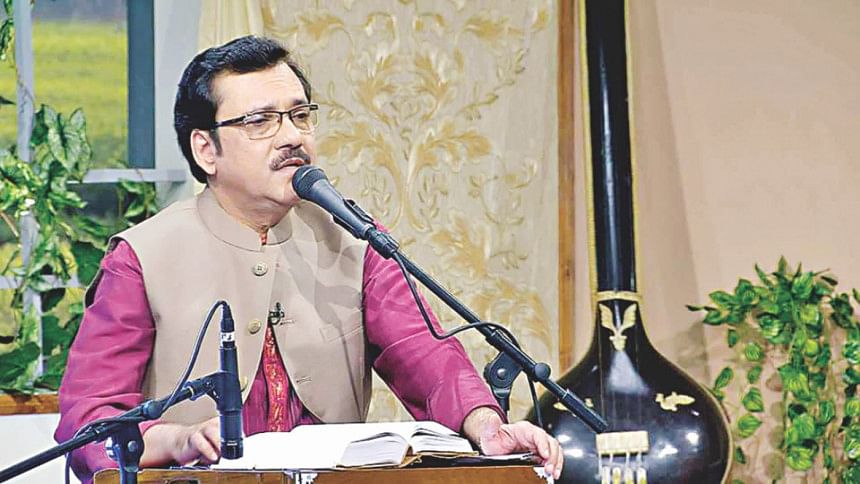 Tapan Mahmud, the very first Rabindra Sangeet artiste at Swadhin Bangla Betar Kendra, will celebrate the 50th anniversary of his storied music career.
Incidentally, the auspicious day is also his birthday. He was born on this day in 1951 in Barishal.
Tapan Mahmud has been a devoted artiste for 50 years and in this long journey, he also served as a teacher at BAFA from 2009-2012. He is also the Founding President of Bangladesh Rabindra Sangeet Shilpi Sangstha (RSSS).
He has a multitude of achievements throughout his lifetime. Some of them are - Rabindra Padak in 2016 and Channel i's Lifetime Achievement Award in the same year.
"I have spent so many years singing, but even after 50 years, I don't feel overwhelmed," says Tapan Mahmud. "In fact, I feel blessed that I am still able to sing for the people."
The singer has a commemorative live show on Channel i today at 7:45 am.