Khilgaon street named in honour of Fakir Alamgir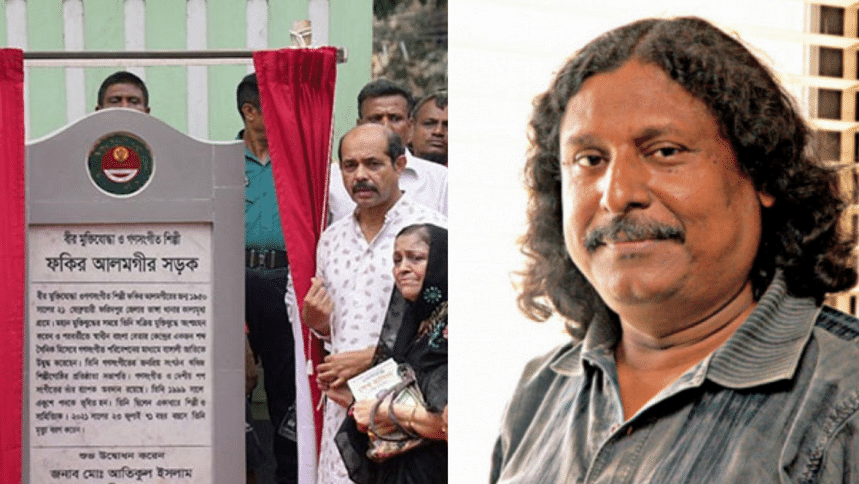 The enduring memory of the legendary folk singer Fakir Alamgir will now be etched forever in the very streets he called home.
After his untimely demise due to COVID-19, Dhaka North City Corporation (DNCC) announced on September, 2021 that a road in Khilgaon Chowdhurypara will be named after him.
Today, on the second death anniversary of this eminent musician, Road No 6 of Chowdhurypara in Khilgaon has officially inaugurated as "Fakir Alamgir Road" in presence of Dhaka North City Corporation Mayor, Md Atiqul Islam. 
Fakir Alamgir's family, friends, and admirers gathered to commemorate his remarkable contributions to the music world. His son, Mashuque Alamgir Rajeeb, expressed his father's deep happiness if he were alive to witness this heartfelt tribute.
"Father would have been very happy with such an initiative if he was alive," he shared. A plaque was also unveiled on the road, serving as a reminder of the beloved artiste.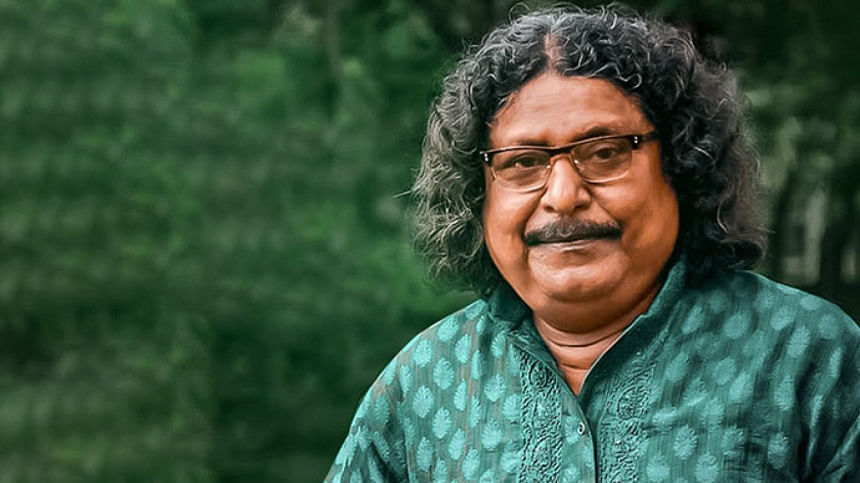 The occasion was not only a celebration of Fakir Alamgir's life and art but also a gathering of eminent personalities and cultural figures from the area, reflecting the widespread love and admiration for the late maestro.
Hrishij Shilpi Goshthi will further commemorate the occasion with a program titled "Kotha Gane Fakir Alamgir Ke Shoron" at Dhaka Shilpakala Academy, featuring recitations and musical performances in honor of the musical luminary.
One of the most beloved artistes of his generation, Ekushey Padak Awardee Fakir Alamgir lost his battle to Covid-19 on July 23, 2021. He was one of the leading exponents of Gono Sangeet in the country. He was also involved in the mass uprising of 1969.