Madonna reprimanded for texting during show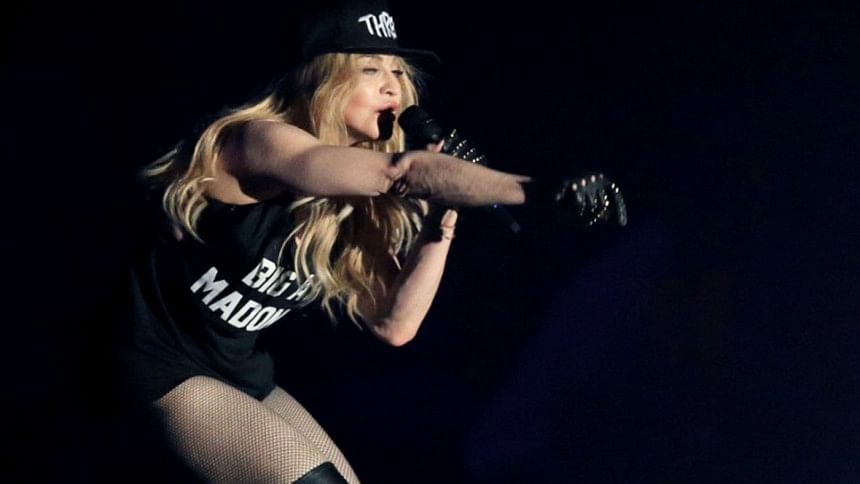 Singer Madonna reportedly has a hard time keeping herself away from her phone even when she is in a theatre.
The 56-year-old got into hot water when she allegedly started texting during a performance of Hamilton at The Public Theater here on Saturday.
Lin-Manuel Miranda, author and composer for the show, made a pointed reference to an unnamed celebrity audience member who practiced poor theatre-going etiquette.
"Tonight was the first time I asked stage management NOT to allow a celebrity (who was texting all through Act 2) backstage #noselfieforyou," Miranda Tweeted on Saturday night.
It was later deleted, but a source in the audience told people.com that Madonna was at the performance and texting throughout the night.
"It was definitely her. She was texting, I believe, although at one point she also pulled out a Blackberry. She was also 20 minutes late and caused quite a stir getting to her seat," said a source.
The source added that Madonna's behaviour was "extra distracting" because the show is in such an intimate theatre.
Eventually, the pop star stopped texting, the source said -- after someone else in the audience "finally hissed 'Shut it off!'" during the finale.
"To her credit, she did," the source added.
A representative for the singer did not immediately respond to a request for comment.
This is not the first time that the "Rebel Heart" hitmaker has caught flack for her alleged texting habits.
In October 2013, film critic Charles Taylor publicly called out Madonna for reportedly texting during a screening of "12 Years a Slave" at the New York Film Festival.