BILLBOARD MUSIC AWARDS
Swift, Smith and 1D win big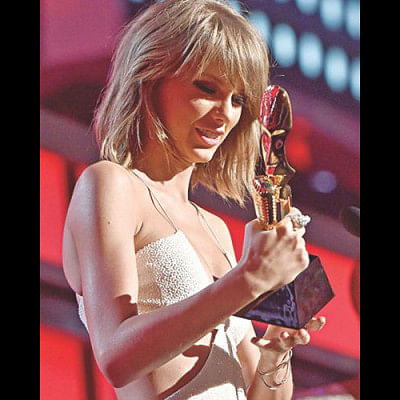 Taking home eight awards -- including top artiste, top Billboard 200 artiste, top Hot 100 artiste and top streaming song – Taylor Swift took home the most trophies, followed by Sam Smith, Iggy Azalea and Pharrell, who each won three awards, as well as One Direction (often stylized as 1D), Hozier, Jason Aldean, Enrique Iglesias and John Legend, each of whom won two. The awards were hosted by Chrissy Teigen and Ludacris and aired live on ABC from the MGM Grand Arena in Las Vegas.
During her acceptance speech for top female artiste, Swift thanked "all the girls I talk to on the Internet and we talk about your feelings and you teach me your teen slang."
And later, upon receiving the fan-voted chart achievement award, she added, "Honestly, the fans -- I'm obsessed with you. You guys are the reason this year has happened the way that it's happened."
Two-time winners One Direction (top duo/group, top touring artist) were equally heartfelt in a pair of speeches, shouting out their devoted 'Directioners' as well as "our brother Zayn Malik," as the band's Liam Payne said.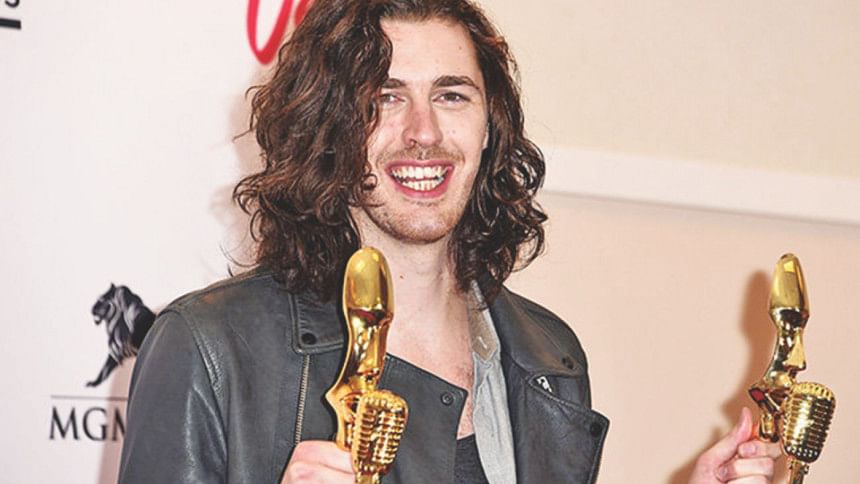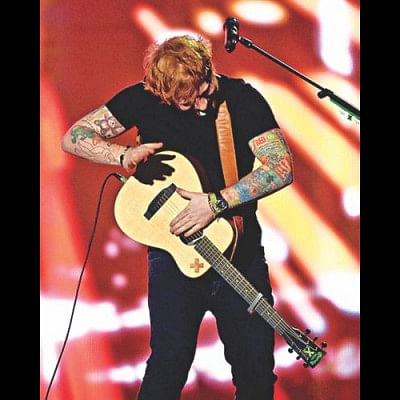 And Smith, whose recent vocal hemorrhage led him to pull out of the ceremony, mutely accepted his award for top male artiste via video with very British cue cards. "First, thank you Billboard for this incredible honour," Smith wrote. "Secondly, thank you to my amazing fans. It's time like this that I realise how lucky I am to have you in my life."
Equally memorable performances were in full effect too. An octave-leaping "Vision of Love/Infinity" medley from Mariah Carey, the TV debut of Britney Spears and Iggy Azalea's "Pretty Girls", a new single from Kelly Clarkson, Swift's star-studded "Bad Blood" and an exclusive duet of Little Big Town's "Girl Crush" with special guest Faith Hill brought major diva heat. 
Fall Out Boy and Wiz Khalifa's special team-up on "Uma Thurman", a reunited Van Halen, a blues-y Hozier, a moving Ben E King tribute from Imagine Dragons and a stadium-sized, hologram-enhanced performance by Ed Sheeran repped for rock.
For hip-hop heads, Khalifa, Charlie Puth and Lindsey Stirling formed a BBMA supergroup on Hot 100 topper "See You Again", (the closing song for "Fast & Furious" as a tribute to Paul Walker) while Pitbull and Chris Brown brought Miami heat to "Fun" and Nicki Minaj teased new single "The Night Is Still Young" before bringing out David Guetta for their latest hit "Hey Mama".
Kanye West handled finale duties, with a literally explosive take on current single "All Day" that was often more bleeped and obscured by pyro flames and smoke than it was intelligible.
Source: Billboard