Lady Gaga's meat dress heads to museum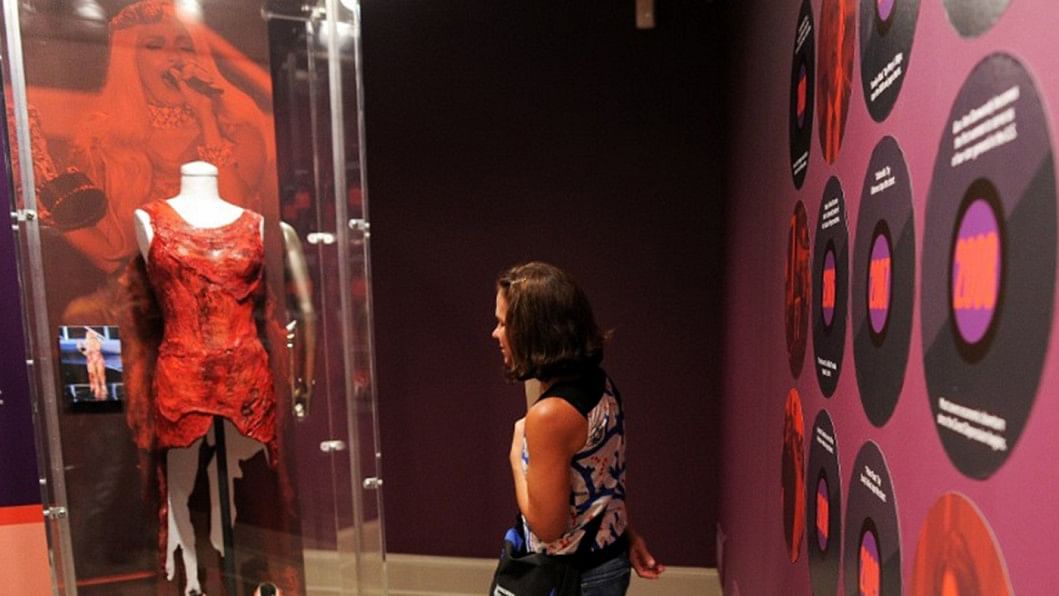 Lady Gaga's meat dress, which sparked intense controversy when she wore it to the 2010 MTV Video Music Awards, went back on view at a museum exhibition.
The Rock and Roll Hall of Fame in Cleveland said that the dress would be on display until the end of the year to mark the fifth anniversary of one of fashion's most-discussed recent incidents.
The dress -- sewn from several layers of Argentinian beef in a design by Franc Fernandez -- was bought by the museum after the awards and preserved in a meat locker.
"It was then placed in a vat of chemicals and, while still pliable, was put on a body form and allowed to dry," the museum said in a statement, adding that the dress was later painted to make it look fresh.
Lady Gaga wore the dress as she accepted the Video of the Year award for "Bad Romance," sparking debate on whether she was making meaningful commentary or simply seeking to shock.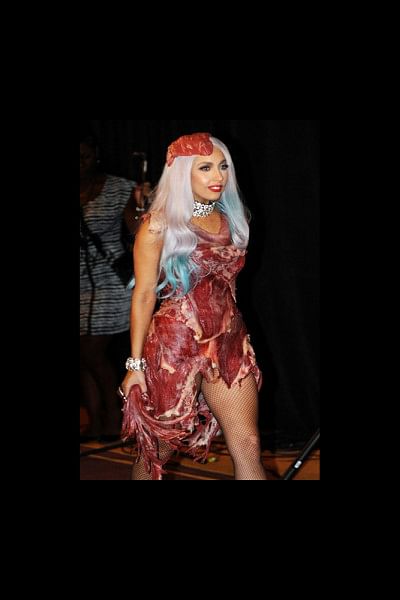 The singer, known for her flamboyant outfits, later said that the dress showed the need to fight for one's principles and not turn into just "the meat on our bones."
Animal rights group PETA voiced outrage at the dress and said it hoped the display in Cleveland would encourage more people to seek out information on becoming vegan.
"To keep flies off it and prevent it from rotting long ago, the flesh has been treated with bleach and formaldehyde, so museum-goers won't want to inhale too deeply," said Ingrid Newkirk, president of People for the Ethical Treatment of Animals.
The Rock and Roll Hall of Fame earlier displayed the dress in a touring exhibit on women in music.