'You first directorial film is like your first child'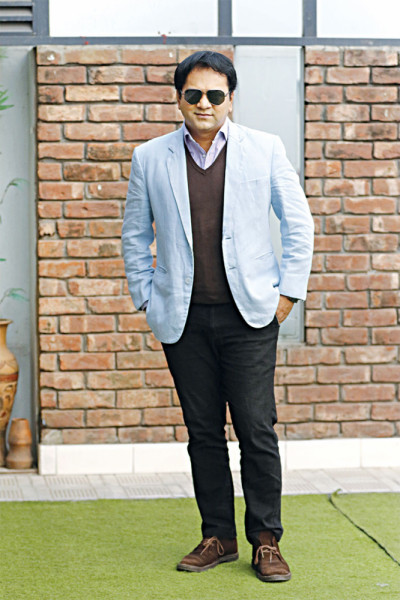 Noted actor Mir Sabbir has been in the field of television for over two decades. He has also directed numerous television serials and one-hour tele-fictions till date. "Raat Jaaga Phool", which is set to release on December 31, is his first film as a director. We caught up with him to learn about the movie, and more.  
 
'Raat Jaaga Phool', your directorial debut for the silver screen, is set to release soon. How do you feel?
Your first directorial film is like your first child, so you make it with a deep sense of love and compassion. There was plenty of pressure too. I have treated "Raat Jaaga Phool" as my favourite child. The philosophy behind the title of my film is that after every sunset, there is a sunrise in everyone's life; a flower shall bloom in daylight, after a dark night passes. "Raat Jaaga Phool" is a complete family entertainer, which will make one both laugh and cry. I request my audience to watch it in theatres. You will not be disappointed.
Tell us a bit about the cast of the film.
We have both first-timers and established actors and actresses in the film, who have poured all their love and hard work into it. It felt great to be working with artistes like Abul Hayat, Dilara Zaman, Sharmili Ahmed, and Fazlur Rahman Babu. I also play an important role in the film. My character comes across as a bit eccentric and mysterious. It was challenging to carry out both directing and acting duties. This is a government-granted film, produced under the banner of my company, Phooljhuri Production House. So, there was a lot of pressure.
Do you have any new wishes, after over 20 years in the industry?
I feel fortunate to be able to direct my first film, as not everyone gets to do it. Directing a film was one of my biggest dreams for a long time. My only wish at the moment is that my fans and colleagues would watch "Raat Jaagar Phool". I have bonded with many journalists over the years, whom I love and respect. I hope they support my film too.
What do you think about the future of our film industry?
I am hopeful that the glory days of our film industry will return, as there are many talented filmmakers who are setting up strong examples. The audience is in favour of good cinema too. 
Translated by Shababa Iqbal