Struggles pave the way for success: Black Zang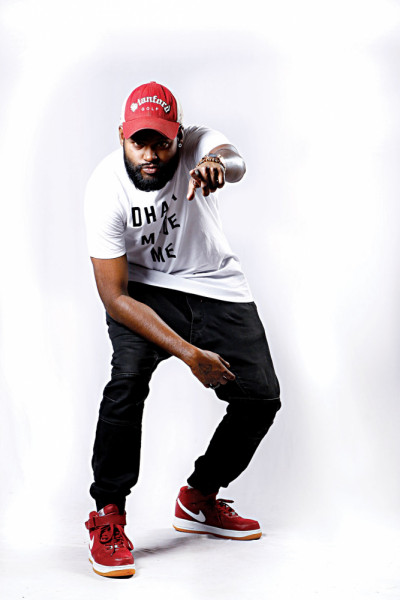 One of the trendsetters for Bangla hip-hop, Asiful Islam Sohan goes by his stage name, Black Zang. Today he is one of the most prominent hip-hop artists of Bangladesh, paving way for Bangla hip-hop worldwide. We caught up with this phenomenal rapper about his career, the lack of freedom of speech in this country, his latest projects, and more.
Hip-hop was not mainstream when you started your musical career. How did you start writing Bangla rap?
You see, while rap is a genre of music, hip-hop is more of a philosophy. Back in 2007, I used to play around with Bangla words and write urban-ish rhymes. At that time, I did not even know what I was writing was rap, because I thought that rap needs to be done in English, until a classmate pointed it out to me.
My family, who naturally had many expectations from me, questioned my choice in career. Eventually, the questions stopped when the money started to come.
What are some of the recurring themes that your write and rap about?
Most form of art is a reflection of its surroundings. We write from the experiences around us. I always wanted to portray the hardships. I wanted my music to be relatable and to bring hope. I wanted to evoke the notion that struggles pave the path for success. Moreover, there is no freedom of speech in this country. This does limit to what extend I can express my thoughts.
As we are hopefully moving towards the end of this pandemic, what is one thing you want to see come back in full scale?
I miss shows. I miss the energy of a live crowd. It encourages me a lot, so I cannot wait to get back to going on tours and interacting with the audience.
What are some of the projects that you are currently busy with?
I am working on the music video for my latest song, 'Bangla Hype'. The whole thing has been executed by Bangla Hype entertainment, and I am very excited to share the video with everyone. I would also like to specify I have mentioned The Daily Star as a tribute in my song. (Laughs)
'Tor khobor Jae Jae Din amra to Daily Star' (raps)
I am also working on a few other projects and campaigns, which will be released by the end of this year.
You have come a long way. If someone writes a book on you, what do you think will be the book's title?
You know, I dream of authoring a book with all my lyrics and narrations one day. However, for now, the title would definitely be, 'Life is BZ'.