VALENTINE'S DAY
Musings with Tahsan-Mithila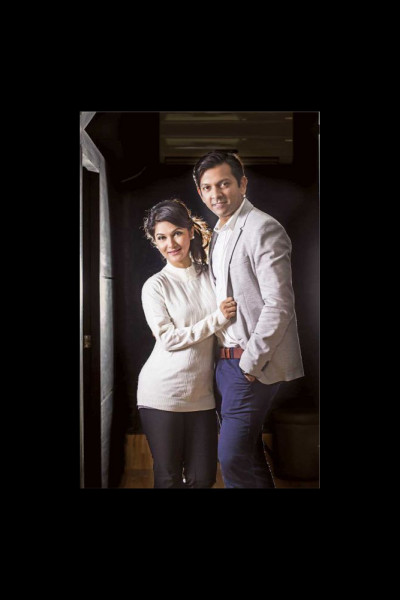 It was music that connected two souls in one string; they fell in love, got married and now have a beautiful baby together. The story of multifaceted artistes Tahsan and Mithila is no less than a modern day fairytale. The couple opened up about their life, on and beyond work, to The Daily Star – ahead of Valentine's Day.
How will you introduce each other to the world?
Tahsan: After knowing her for eleven years, I will introduce Mithila through the different shades of her persona. My love has changed as Mithila became my wife and changed again when she became the mother of my child. Every role carries a shade that is different from another, and my love grows stronger as that continues to evolve.  
Mithila: Immersed deep in music, a simple and emotional human being. The best part is he is very calm and reserved person, who loves music and his parents.
What is the one thing about you two that most people don't know?
Tahsan: We mostly miss the opportunity to celebrate days like Valentine's Day just by the two of us. Therefore, we try to celebrate those days beforehand.
Mithila: He is a great partner in terms of mental support. However, I work a little faster than him (smiles) as he goes about his work in a calm, composed manner.
What were the biggest ups and downs you've been through together in your relationship?
Tahsan: There are so many stories to share; maybe I would take time and share them on my autobiography!
Mithila: Mostly, the problems we have faced is because of me being an extrovert and him being an introvert -- which kind of sums up both the root of our problems, and their solutions.
Is there any treat for your fans on the occasion of Valentine's Day?
Tahsan: Two songs of mine will be released on the occasion. One is "Eshona" and the other one is a title track of a serial named "Couple". Plus I have worked in one of a TV play themed "Kache Ashar Golpo", and will participate in three concerts on Valentine's Day.
Mithila: I was occupied with other professional commitments so this Valentine's Day there won't be anything from my side, but I do hope audiences will enjoy Tahsan's works.