Mosharraf's golden school days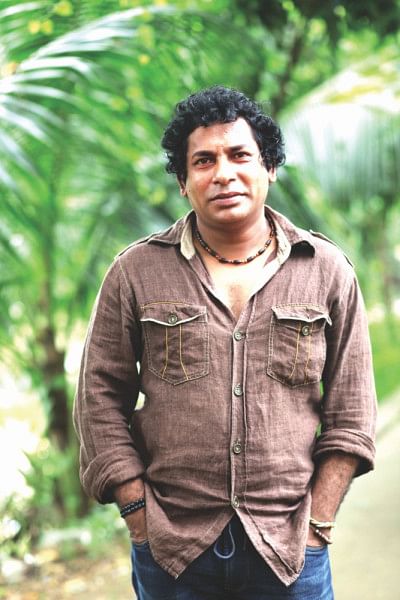 Successful TV actor Mosharraf Karim has earned fame for his on screen characters. Despite being extremely busy with shoots, Mosharraf recently managed to squeeze time to share memories about his golden school days with The Daily Star. Excerpts:
"My first school was Segunbagicha High School. I joined the school in the third grade and studied there for a year. Before that, I had a house tutor named Sultan whom I called Sultan Kaku (uncle). He used to arrange weekly, monthly and annual tests for me at home. He home-schooled me till second grade and then I joined school."
"I was not admitted to kindergarten as I often used to wander off here and there. Once without telling my family, I ventured out of home and walked off to a remote place. Once I went to a nearby cinema hall of Gulistan when we stayed in Old Dhaka."
 "After enrolling at school, one thing really amazed me. Everyone responded 'Yes Sir' to roll-calls but I kept mum because I did not know my roll number. Apart from this, I was not used to this, as there was no roll calling when I was home schooled.
 "One day, my classmate Sandha informed the teacher that I did not respond during roll calls. I told him that I did not know my roll number. Following the incident, I came to know that my roll number was 55.  Ever since, even today, I remember my roll number."  
"I returned to village home in Barisal and got admitted to fourth grade at Pingalakathi Chiparpipe Government Primary School. I passed grade five from the school."
"If I had not returned to my village at that stage, I would not have experienced the six seasons of our country. I would have missed out on our rural traditions and food. Those were really golden days in my life."
"Mizu and Awal, two of my closest school friends, are now living in Dhaka. I often meet them and hang out amid my busy shooting schedule. Many others, like Mridulesh, Anupoma and Rina Pal left for Kolkata. I will try and meet them if I go there next time."
"Ninth and tenth grade at Pinglakathi Bahumukhi High School were the best times of my school days. We would walk home in the rain in monsoon, swim in ponds and have a blast.  But despite all that, I secured top position in a poetry recitation competition in school. I have still clear memories of teachers like high school headmaster Bazlur Rahman, English teacher Sukumar Sir, Malek Sir and Lutfur 
Sir. 
"I will always remember those days..."