"Low budgets are the biggest obstacle for the television industry"
- Salauddin Lavlu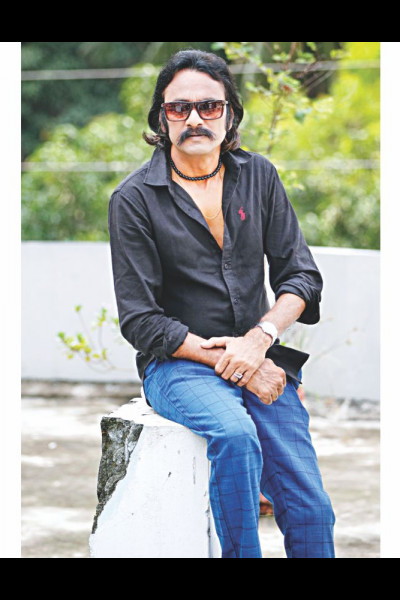 Salauddin Lavlu is a celebrated actor, screen writer and director, known for his remarkable contributions to the world of theatre and television. His works generally consist of telefilms and telenovelas. His notable works include the telenovelas 'Ronger Manush' and 'Vober Hat,' and he ventured into film direction with 2005's 'Molla Barir Bou.' The artiste talks about his early life, his past accomplishments and more in a recent conversation with The Daily Star.
You have been busy with your directorial ventures these days. Do you miss acting?
Salauddin Lavlu: I am known first and foremost as an actor. So, of course, I miss acting. But as a person, I like to focus on one thing at a time because I want to give my hundred percent to anything I take up. I was happy to act in some tele-fictions this Eid-ul-Fitr.
You are the director of Ronger Manush, which was a much loved show at the time of its release. How was the entire experience?
Salauddin Lavlu: At the time of its release, people reacted encouragingly to Ronger Manush because I believe they had not seen anything quite like it before. It became a massive hit among viewers. So, overall, the entire experience was great. People still talk to me about Ronger Manush.

What does theatre mean to you?
Salauddin Lavlu: I hold theatre really close to my heart. According to me, theatre symbolises commitment and learning. I was a part of Aranyak Natyadal. Mamunur Rashid, who spearheads Aranyak Natyadal, plays an integral role in my career.
What do you think is the biggest obstacle for the television industry?
Salauddin Lavlu: Low budgets are the biggest obstacle for the television industry. Prices are increasing everywhere, but the budgets for television shows are not enough. This needs to change, because people put a lot of hard work behind the productions.
When you look back on your early life, what do you miss the most?
Salauddin Lavlu: I miss my days in the countryside and I miss my youth. I miss working with different theatre groups. I miss the addas with my friends from the industry in front of Mohila Samity and Guide House.