"I am drawn to out of the box characters"
- BAPPY CHOWDHURY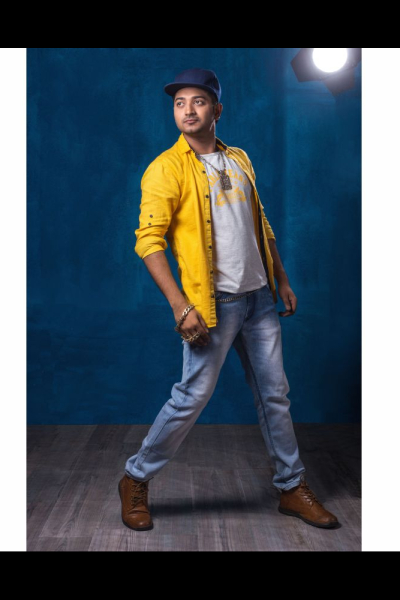 Despite being a relatively new talent in the Bangladeshi film industry, Bappy Chowdhury has captured the hearts of many across the nation, thanks to his endearing personality and his remarkable performances on the silver screen. The actor talks about his aspirations, latest projects and more in a candid interview with The Daily Star.
Are you shooting for any new films at the moment?
Bappy: I am shooting for a film called Nayok, directed by Ispahani Arif Jahan. I am also shooting for Debashish Biswas's Shoshurbari Zindabaad 2 and Gazi Jahangir's Premer Baadhon. I will also be seen in a film called Danger-Zone.
Who is your role model in the film industry?
Bappy: If I had to pick one person, I would say Salman Shah is my role model. The first film I ever watched at a theatre was his Antare Antare. My mother accompanied me that day.
Which film would you say was a turning point in your career?
Bappy: I would say films like Bhalobashar Rong and Sultana Bibiana were the turning points in my career. The characters that I played in these films were highly appreciated by the audience. People still call me by the name Sultan, the character I played in Sultana Bibiana!
What type of characters do you enjoy playing the most?
Bappy: I am drawn to challenging and out of the box characters. I want to play characters that will help me grow and evolve as an artiste.
Tell us about your first day at the FDC.
Bappy: My first day at the FDC was quite a memorable experience. People were addressing me as 'hero'!
You recently visited the Rohingya camps at Cox's Bazar on behalf of BRAC. How was the experience?
Bappy: I had a wonderful time with the Rohingya children. The learning centres at Cox's Bazar are providing these children with all kinds of support as well as language and painting classes so that they can cope with the trauma they faced back in Myanmar. It was one of the most eye-opening experiences of my life.