TAUQUIR-TISHA on Facebook Live at The Daily Star today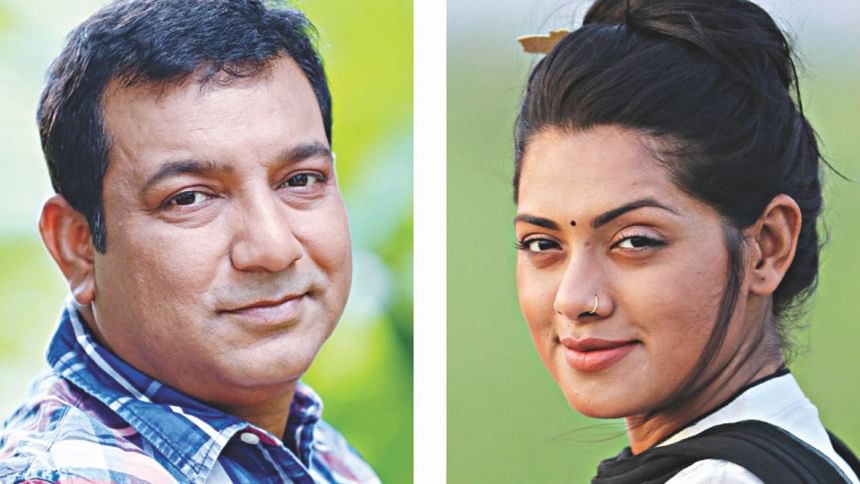 Today's the day! Tauquir Ahmed and Nusrat Imrose Tisha – director and lead actress in upcoming film "Haldaa", are coming on a Facebook Live session today at The Daily Star, as part of the monthly interactive live show Ask Me Anything.
The duo will interact with subscribers of The Daily Star's Facebook page from 4pm, talk about their film and respond to your questions via comments.
After spending much of the year basking in the success of his acclaimed directorial venture "Oggatonama", Tauquir Ahmed is and looking to deliver a sensitive story with "Haldaa". The film is set to hit theatres nationwide on December 1, and includes popular actor Tisha in a central role, who most recently appeared in the much-talked-about "Doob".
Any subscriber to The Daily Star's Facebook page (https://www.facebook.com/dailystarnews) can join the Facebook Live session, and pour in their love, adulation and questions to Tauquir Ahmed and Tisha for one full hour.