Haldaa continues to ride the waves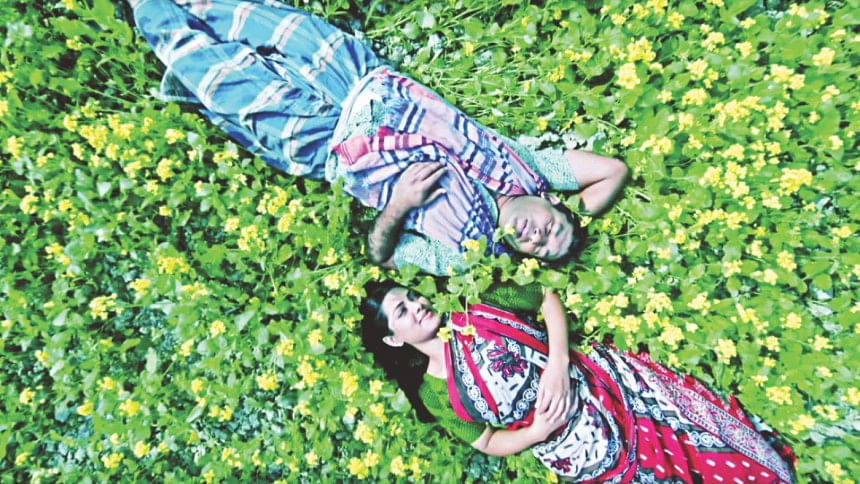 Since the release of Tauquir Ahmed's "Haldaa" release a week ago, throngs of movie goers are flocking to the cinema halls to get a taste of the sensitive riverine drama. Now it its second week, the movie has opened to the capital's Jamuna Blockbuster Cinemas, and an additional five theatres outside Dhaka.
Being the first movie to be filmed entirely in the Chittagonian dialect, the film has opened to an overwhelmingly positive response in the Chittagong region. Director Tauquir Ahmed, actors Tisha and Shahed Ali, as well as singer Pinto Ghosh and film distributor Zahid Hasan Abhi are traveling to the port city today to visit the theatres, and spend an interactive session with viewers.
"I look forward to the time we shall spend at the Almas Cinema, and I hope that viewers enjoy their experience of watching the film," stated the director.
It has also been revealed that the film has opened to theatres abroad USA and UAE on December 8. "Haldaa" is also slated for release across eight theatre halls in Oman from December 15, and eight halls in Canada in January.
Regarding the film's international release, an enthused Tauquir Ahmed stated, "There are countless Bangladeshi people living abroad, but sadly they don't have access to the films released from their home country. Being able to take 'Haldaa' for them is not only important to us, but a matter of great significance to the Bangladesh film industry as a whole.
A member of the film's team also released a statement saying, "Following its premiere, 'Haldaa' was screened across 91 cinema halls across the country to a greatly positive response. But it pleases us especially to know that locals living in small towns outside the capital have flocked towards their nearest halls to watch the film."