'Hasina: A Daughter's Tale' goes around the world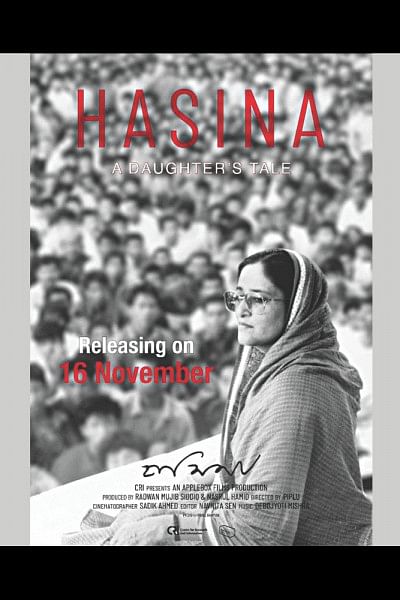 Having portrayed the life of Sheikh Hasina, the Prime Minister of Bangladesh, and revealing many factual matters regarding the birth of our nation, Piplu Khan's highly acclaimed docu-drama, Hasina: A Daughter's Tale, is making rounds at various international film festivals.
Nothing short of a masterpiece, it took the talented filmmaker and his team five years to research, write and portray the life of one of the most influential figures in Bangladesh's history. After the film's release, the docu-drama has continued to educate nations around the world. It was screened at the Durban Film Festival in South Africa on July 20 and 24.
"We are glad that the first international debut of Hasina: A Daughter's Tale was well-received by the houseful audience in Durban. We are also excited for its journey to the Jagran Film Festival, one of the largest travelling film festivals, held in India," informed Piplu. "Later on, it is scheduled to premiere at the Indian Film Festival of Melbourne in Australia and Barcelona Asian Film Festival in Spain. In October, it will attend the prestigious DMZ International Documentary Film Festival in South Korea. We are rather optimistic about DMZ because based on the organiser's interest, there is a possibility that Hasina: A Daughter's Tale might have a grand scale premiere."
The docu-drama narrates the aftermath of the barbaric assassination of the Father of the Nation, Bangabandhu Sheikh Mujibur Rahman and his family, and the incredible story of his daughters, Sheikh Hasina and Sheikh Rehana, and their determination to fulfill their father's dream.