Shooting for 'Rupsha Nodir Baankey' wraps up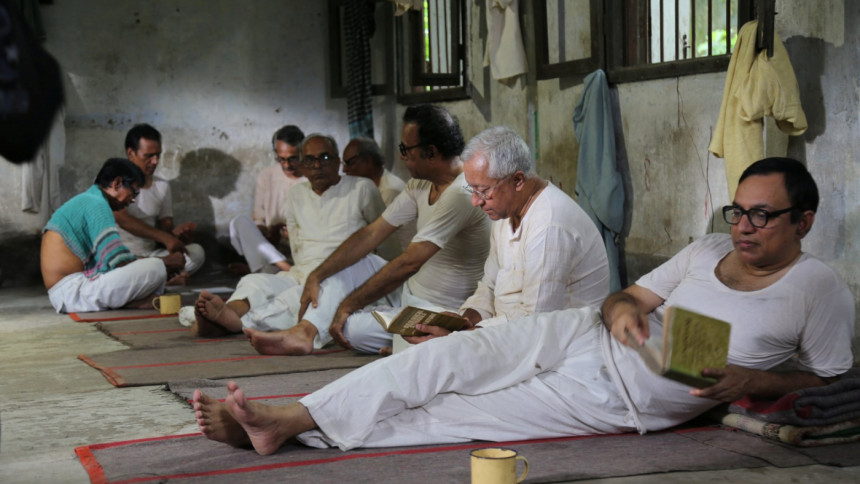 The shooting for acclaimed director Tanvir Mokammel's forthcoming feature film, Rupsha Nodir Baankey, wrapped up recently, with sequences shot in the Dhaka Central Jail.
Tanvir said he finished the four-day shoot in the jail on September 29. The cast and crew shot scenes that recreated the infamous shooting of seven Leftist leaders in Khapra Ward of the Rajshahi Prison on April 24, 1950. 
A film financially backed by the Government of Bangladesh, Rupsha Nodir Baankey is about the life of a leftist leader who was assassinated by Razakars during the Liberation War of Bangladesh. The film is a period drama that begins in the undivided Indian subcontinent in the 1930s. It follows the trajectory of the left-wing movement in the region.
Tanvir, who has also written the script of the film, looks forward to releasing it in December. Mahfuzur Rahman Khan is the cinematographer of the film. Syed Shabab Ali Arzoo is the music director and Uttam Guha is the art director.
Jahid Hossain Sobhan plays the role of the protagonist in the film, which also stars Khairul Alam Sabuj, Naziba Basher, Ramendu Majumdar, Chitralekha Guha and Keramat Mowla, among others.