HALDAA
Trailer promises a touching riverine drama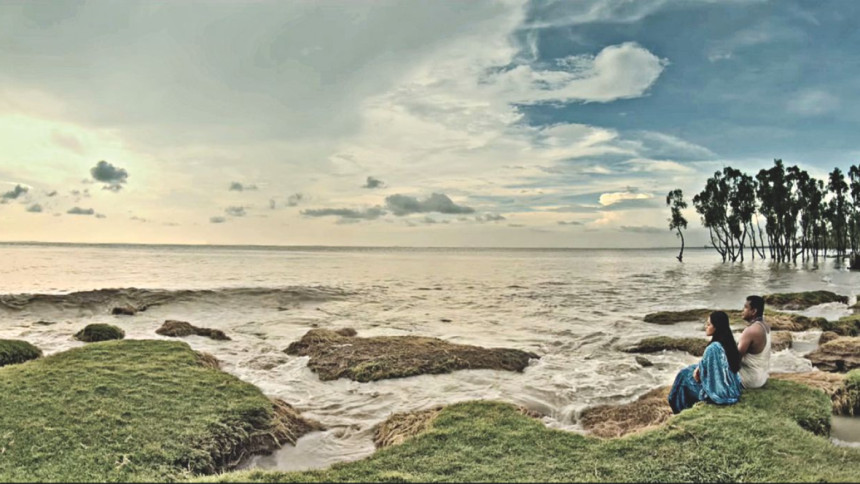 Tauquir Ahmed's upcoming directorial venture "Haldaa" has been building up anticipation ahead of its release next month and the makers have added fuel to that fire with a gripping trailer released on Sunday afternoon.
Set against the backdrop of the river Halda in Chittagong, the film promises an intense, touching drama backed by a powerhouse cast, and interjected with stunning visuals. The lives and struggles of fishermen during the breeding season sets the scene, added with some social conflicts and a centerpiece love story between the characters of Mosharraf Karim and Nusrat Imrose Tisha. Fazlur Rahman Babu, Dilara Zaman, Zahid Hasan, Shahed Ali and Runa Khan also get just enough screen-time in the two-minute trailer to establish their characters.
Tauquir Ahmed has made a reputation for himself of telling hard-hitting humane stories with his filmmaking, and this seems to be in that same vein. The emotional quotient seems pretty high from the first look, with love, jealousy, anger, hope and despair all brought to boil against a pristine backdrop.
The attention to detail is another aspect that comes forward in the trailer, something that could really help bring authenticity to the narrative. The river Halda is known for being the only breeding ground for various carp fishes where the fish lay eggs at a specific time of year. There are very specific conditions under which this happens (like no moon or full moon, rain and thunder) and these are shown quite accurately in the film. All the dialogue in the local Chittagonian dialect (although it sounds a little diluted for the general audience's understanding) and other cultural signatures of riverine areas and of Chittagong (like boat races and the 'Boli Khela' wrestling sport) also make brief appearances. Visually also, the film captures the essence of the story with sweeping riverscapes and abundant mustard fields.
The trailer has been met with largely positive response on social media (with a 100,000 views inside the first 24 hours), adding to the praise of the first song of the film, "Nona Jol" that was released on October 30 and has racked up over 400,000 views. All in all, it looks like Tauquir Ahmed is getting the public support that he deserves and was missing badly for his previous film, 2016, "Oggatonama" that was Bangladesh's entry to the Oscars, but failed to draw audience to the theatres.