Bhalo Theko gets censor clearance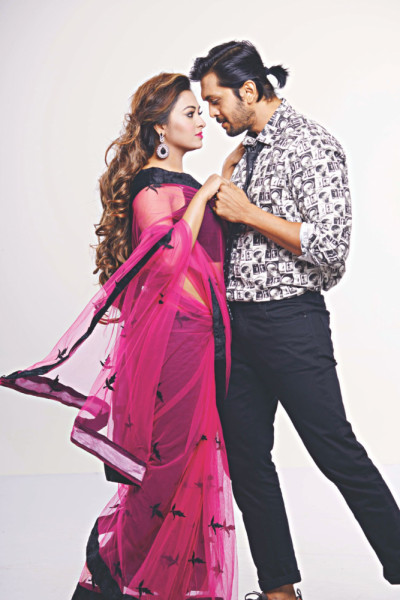 Zakir Hossain Raju-directed film "Bhalo Theko", starring Arifin Shuvo and Tanha Tasnia, has received censor clearance. The film's producer, Zahid Hasan Abhi confirmed the news.
Abhi also informed that the film is slated to release in over a hundred theatres across Bangladesh on Valentine's Day.
Aside from Shuvo and Tasnia, other cast members of the film include Amzad Hossain, Kazi Hayat, Aruna Biswas, MA Shaheed. 
"It's a film about love and humanity," director Zakir Hossain Raju says, adding that the family-friendly film is based on an original story.
"Bhalo Theko" went on floors in September 2016, and has shot in Bangladesh and Nepal.