AYNABAJI SCORES WELL AT CANNES FILM FESTIVAL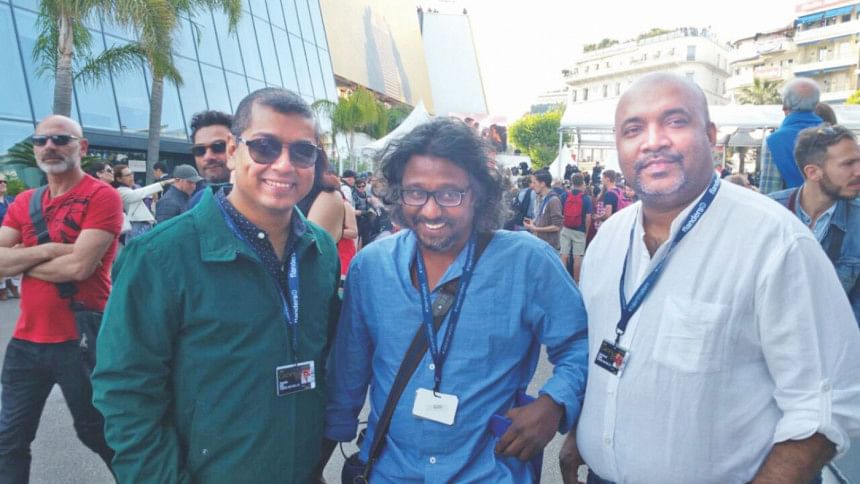 Bangladeshi film "Aynabaji" was screened yesterday at Grey Theatre Hall at the 69th edition of Cannes Film Festival. The director of the film Amitabh Reza along with producer of the film Ziauddun Adil and script writer and actor Gaosul Alam Shaon has joined the festival. Content Matters Limited has produced the film while Half Stop Down Limited has made the film.
Film aficionados from USA, UK, India, Romania, Turkey and other countries were visible at the screening of the film. Besides, film directors, producers and investors from around the world too were present, "Aynabaji" has so far been invited for screenings in Canada, Iran and Cairo straight from the Cannes Film Festival.
"Film making is a collective initiative and involves lots of creative effort. Going by the appreciation of the viewers, I can certainly say that our team has done a very good job," said Amitabh Reza.
Aynabaji is a film about an actor called Ayna. Gifted with a natural talent for acting, he can morph into any role. One of the crucial aspects of this film is the dark side of Dhaka's metro life. The movie stars Chanchal Chowdhury and TV host Nabila playing the female lead in the film. Gousul Alam Shaon, who penned the script, has also donned a key role in the film. Seasoned actor Sohel Rana and singer Partha Barua also share screen space with Chanchal and Nabila.