In loving memory of Bangabandhu
Group exhibition "Brave Heart" begins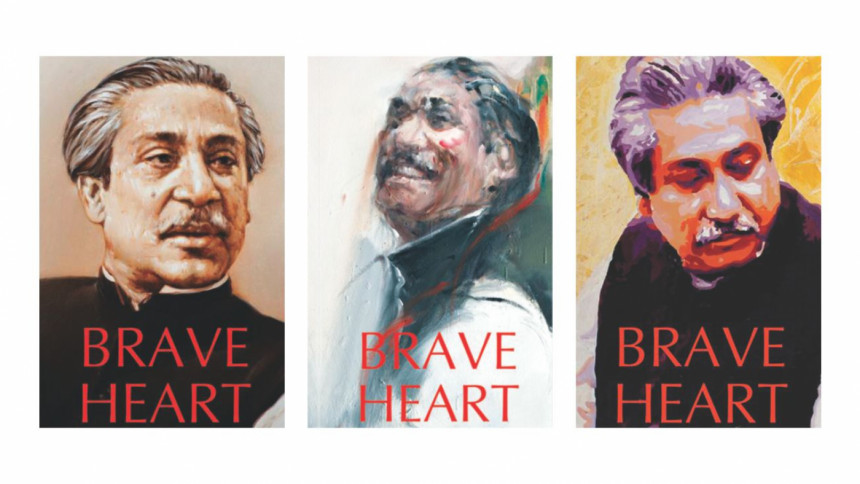 Gallery Cosmos is holding a grand group art exhibition – featuring 75 contemporary artists – to mark the 40th death anniversary of the paramount leader of Independence and the Father of the Nation -- Bangabandhu Sheikh Mujibur Rahman. 
The exhibition, titled "Brave Heart", opened at the new Gallery Cosmos premises at Siam Mozzaria, 101 Gulshan Avenue in Dhaka yesterday.
Fazle Rabbi Miah, Deputy Speaker of Bangladesh National Parliament inaugurated the show as chief guest while Iqbal Sobhan Chowdhury, media advisor to the prime minister, Dr. AAMS Arefin Siddique, Vice Chancellor, University of Dhaka and Pankaj Saran, High Commissioner of India to Bangladesh attended the ceremony as special guests.
The exhibition features artworks by some prominent artists, as well as young promising practitioners as well. They include Samarjit Roy Choudhury, Hamiduzzaman Khan, Kalidas Karmakar, Biren Shome, Shahabuddin Ahmed, Alakesh Ghosh , Farida Zaman, Naima Haque, Nasir Ali Mamun, Jamal Ahamed, Nasreen Begum, Rokeya Sultana, Shishir Bhattacharjee, Gulshan Hossain, Kanak Chanpa Chakma, Nasima Khanam Queenie, Aloptogin Tushar, Bipasha Hayat, AH Dhali Tomal, Nazia Andaleeb Preema, Ronni Ahmmed, Maksuda Iqbal Nipa, Sohel Pranon, Nazir Hossain and Shahanoor Mamun, among others. 
The exhibition will remain open to viewers from 11am-10pm every day until August 31.