The many facets of Nazrul
Shimul Mustapha talks about the National Poet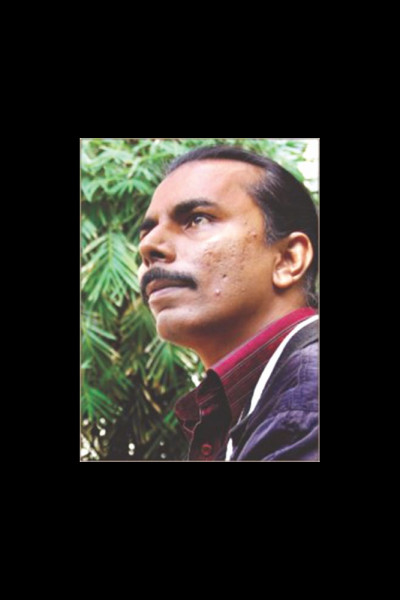 His poetry and nationalist activism earned him the title, 'Rebel Poet'. Accomplishing a large number of much-admired works throughout his life, Kazi Nazrul Islam is more than a rebel. He was an ardent admirer of love and harbinger of patriotism, as well as a versatile lyricist-composer. His poetry added new dimensions in the field of recitation in Bengal. On the National Poet's 116th birth anniversary, renowned elocutionist Shimul Mustapha talked about Nazrul's versatility and genius that continues to encourage reciters.
"Nazrul was a turning point in the field of recitation in our country. Before Nazrul, it was predominantly writings and poems of Tagore that our reciters chose to work with to satisfying their inner feelings. Through Nazrul's poetry reciters started to highlight different political and socio-cultural aspects. Nazrul's son Kazi Sabyasachi was the pioneer in this regard, who came to fame in the 1960s and '70s," said Mustapha, who is widely known as a poetry reciter in our country for nearly three decades.
"This continuation and revolution in the field of recitation carried out a significant role in our Liberation War," he added.
To signify the essence of Nazrul's poetry and writings that drives the reciters to perform fervently, Mustapha finds the inner tempo and emotion beneath his highly composed words that are magical to recite.
"Though it is difficult to find out the proper meaning of some of his words, the tempo, emotion and inner strength of them is powerful enough for the reciters to want to read out Nazrul's writings," said Mustapha.
"Nazrul was a versatile genius. He deconstructed himself whenever he wished. He is known as the 'Rebel Poet,' but this title alone does not denote Nazrul on the whole. He was rebellious, yet romantic. I think, he worked on the spur of the moment. Whatever was on his mind, he penned that instantly," Mustapha said of Nazrul's versatility.
Mustapha feels that the lack of interest among the youngsters to learn about Nazrul and other maestros is the cause that's driving us in a culturally vulnerable position. "It is our incapability that we have not completely understood or evaluated Nazrul. I fear we may not be able to bring the message of Nazrul to the youth of our country," said Musapha. "It is our (Nazrul enthusiasts') duty to introduce his treasure-trove to the nation," he added.
Mustapha suggests the younger generation of reciters as well as artistes from others fields who are working on Nazrul to come forward and highlight more works of the National Poet. According to Mustapha, "The lack of preservation of Nazrul's works is one of the main causes behind the prevalent disinterest. We need more audio-visual works featuring his songs, poems and writings."
Mustapha has had the privilege to work on Nazrul's works. So far, he has released around 30 albums featuring 70 poems, letters and essays by Nazrul. He said, "Usually I select poems by different poets in my albums or solo performances, which is a kind of homage to them." One of Mustafa's albums, "Jugalbandi", along with Indian artiste Saumitra Chattopadhyay features poems of Nazrul and Rabindranath, in which Mustapha recited Nazrul and Saumitra performed Rabindranath.