An evening of contemporary dance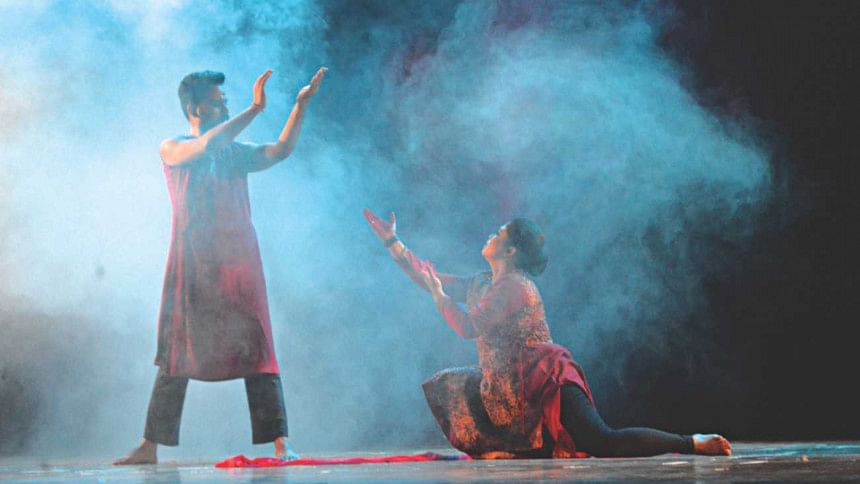 Goethe-Institut Bangladesh, in association with Bangladesh Shilpakala Academy, recently organised an evening of contemporary dance, under the Young Choreographers' Platform 2019. This platform is an opportunity for young contemporary dancers of Bangladesh to stage their choreographies, addressing various social issues.
A total number of eleven enthralling performances by eleven choreographers left the audience in awe. The choreographers were Mehraj Haque Tushar, Parvin Sultana Kolly, Ariful Islam Arnab, Anandita Khan, Tahnun Ahmedy, Sudeshna Swayamprabha, Farhad Ahmed, Bristi Bepari, Eashin Arafat, Snata Shahrin and Moumita Roy Jaya.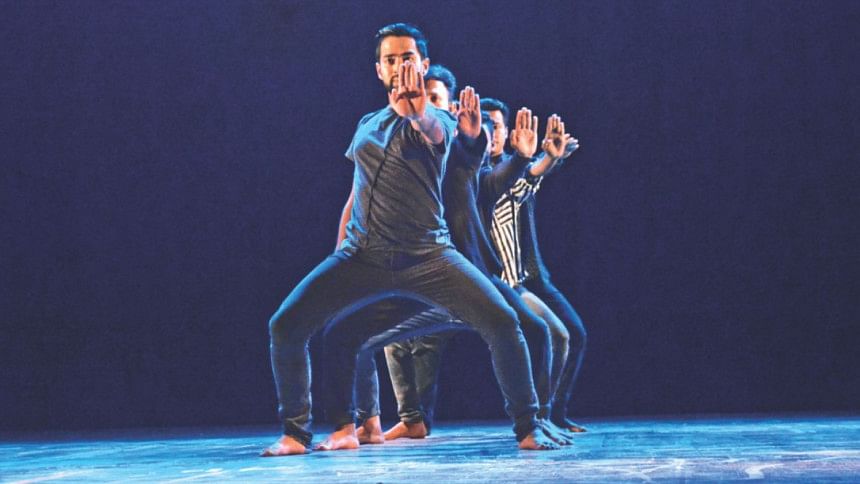 Drug abuse, sexual harassment and gender discrimination, amongst a number of other pressing societal issues were reflected through these performances. The dialogues and remarks heard in everyday life were incorporated with music, making the performances relatable. A fusion of classical dance forms with contemporary moves served as a refreshing element on stage.
While each dancer was unique in their presentation and story, few of them stood out in terms of their expression, storytelling and dancing prowess. Dancer Ariful Islam Arnab and Eashin Arafat made the crowd whistle and applaud, whereas Sudeshna Swayamprabha's performance seemed effortless flowing with her moves. The audience also appreciated Mehraj Haque Tushar's striking Kathak moves in his piece. Besides, Snata Shahrin and Tahnun Ahmedy's performances were also quite impressive.
The artistic director and technical director for the programme were Tomas Bünger and Fiaz Zahir respectively.